You can find the most crisis-resilient funds from our selection
Instead of using broad-based indexes, we prefer to actively manage assets. This means that our pension asset investment decisions are made by our strong team who constantly monitors the surrounding environment, looks for the best investment opportunities, and spreads risk across different asset classes. This makes LHV's investment portfolios unique in the market.
When choosing a II pillar pension fund, you should take into account:
How long you have left until retirement and how much you want to risk?
How have the funds fared in the long term?
Is cheap always the best? No. How effective the fund you choose is at growing your retirement savings depends most on its ability to generate new money. If the rate of return is negative, a low service fee is of little help. Index funds attract with their low management fees because they take less time to manage, but they are no guarantee that your pension fund will be successful.
No. In our view, those born in the same decade do not have the same risk tolerance and risk appetite. Perhaps when you reach the age of 55, you would like to continue saving up in a fund with a higher proportion of equity than the default below 50%? We believe that the best choices are well thought out and must change over time, just as you will change over time.
Yes. Different times create different opportunities, and with active management, decisions are made by experts according to the economic situation – following careful analysis, risks are spread across asset classes such as forest, real estate, raw materials. However, index funds invest all assets in equity indices, and the fund's performance depends on the performance of equity markets.
Choose the fund that's right for you
If you want a higher rate of return, you also have to consider a higher risk. As a rule, the more a fund invests in stock markets, the higher the risk level of the fund. As people tolerate risk differently, the choice of fund should be well thought out and meaningful; for example, with a life-cycle fund, you cannot decide how much risk you are willing to take at any given time. You can also split your portfolio between several funds – you decide what works best for you.
If you have a high risk tolerance, pension funds with the highest proportion of equities or equity funds may be suitable. Examples include LHV funds XL, Indeks, and Roheline.
If you feel you would like a slightly lower proportion of equity, take a closer look at the L or M fund.
If your aim is to preserve money, go for the S or XS.
Log in to see your pension funds.
Log in
→
You don't have any II pillar funds
An error occurred. For further information contact our customer support on 6 800 400 or info@lhv.ee.
Fund performance in previous periods does not constitute a promise or indication of the yield of subsequent periods.
Market overview of pension funds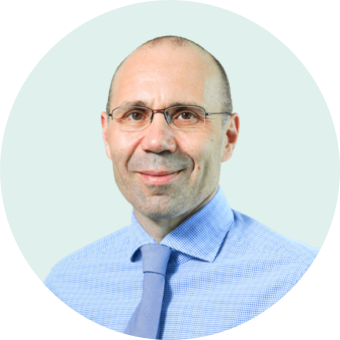 Euribor may not always be the best choice
Andres Viisemann, Head of LHV Pension Funds
In August, both the stock and bond markets experienced a downturn. The Euro Stoxx 50 index, representing major European companies, declined by 3.8%, while the S&P 500 index, comprising the largest US corporations, dropped by 1.8%. The decline was even steeper for riskier assets, with the MSCI Emerging Markets index, reflecting developing countries' stock markets, losing 6.4% of its value, and the Chinese stock market falling by 5.2%.
| II samba fondid | Viimase 5 kalendriaasta positiivse tootlusega aastate arv | Viimase 5 kalendriaasta suurim langus | Keskmine aastane tootlus 20 aasta jooksul | Kogukulu, sellest fondivalitseja tasu |
| --- | --- | --- | --- | --- |
| LHV Pensionifond L | 5 | -7,15% | 6,09% | 1,95%, sellest 0,62% |
| LHV Pensionifond M | 5 | -3,06% | 4,21% | 1,25%, sellest 0,62% |
| LHV Pensionifond XL | 4 | -10,51% | 5,61% | 1,73%, sellest 0,62% |
| LHV Pensionifond S | 3 | -3,64% | 3,30% | 0,68%, sellest 0,62% |
| LHV Pensionifond XS | 3 | -5,12% | 2,89% | 0,55%, sellest 0,51% |
| SEB Optimaalne Pensionifond | 3 | -12,07% | - | 1,01%, sellest 0,70% |
| Swedbanki pensionifond 1960-69 sündinutele | 3 | -12,33% | 2,21% | 0,78%, sellest 0,53% |
| SEB Konservatiivne Pensionifond | 3 | -12,95% | 1,19% | 0,53%, sellest 0,39% |
| Swedbanki pensionifond 1970-79 sündinutele | 3 | -15,94% | 3,90% | 0,77%, sellest 0,53% |
| SEB Progressiivne Pensionifond | 3 | -17,21% | 3,00% | 0,99%, sellest 0,70% |
| Luminor B Pensionifond | 3 | -17,79% | - | 1,27%, sellest 0,93% |
| Tuleva Maailma Võlakirjade Pensionifond | 3 | -17,98% | - | 0,41%, sellest 0,29% |
| Swedbanki pensionifond 1980-89 sündinutele | 3 | -27,29% | - | 0,76%, sellest 0,53% |
| Luminor A Pluss Pensionifond | 3 | -29,03% | - | 1,30%, sellest 0,93% |
| Luminor A Pensionifond | 3 | -20,85% | - | 1,33%, sellest 0,93% |
| SEB Energiline Pensionifond | 3 | -24,88% | - | 0,95%, sellest 0,70% |
| Tuleva Maailma Aktsiate Pensionifond | 3 | -25,99% | - | 0,37%, sellest 0,29% |
| SEB Pensionifond Indeks 100 | 3 | -33,33% | - | 0,32%, sellest 0,25% |
| Swedbanki pensionifond indeks 1990-99 sündinutele | 3 | -33,54% | - | 0,31%, sellest 0,29% |
| Swedbanki pensionifond Konservatiivne | 2 | -11,90% | 0,86% | 0,48%, sellest 0,29% |
| Luminor C Pensionifond | 2 | -19,03% | - | 0,95%, sellest 0,70% |
| LHV Pensionifond Indeks | 2 | -35,51% | - | 0,32%, sellest 0,20% |
| Luminor Pensionifond Jätkusuutlik Tulevik, Indeks | - | -19,26% | - | 0,52%, sellest 0,25% |
| Swedbank Pensionifond Indeks | - | -19,35% | - | 0,31%, sellest 0,29% |
| LHV Pensionifond Roheline | - | -27,03% | - | 0,82%, sellest 0,41% |
| SEB Pensionifond 100 | - | -31,51% | - | 0,91%, sellest 0,70% |
| Swedbanki pensionifond 2000-09 sündinutele | - | - | - | 0,66%, sellest 0,53% |