Our mission is a better access to financial services and capital. According to our vision, people and enterprises have the courage to think big and start things, setting ambitious goals and investing in the future. Our values are to be simple, supportive and effective.
No bullshit
We don't like beating around the bush – we prioritise simplicity in everything we do, so that doing business with us is easy, our actions are relevant, understandable and transparent.
Agile
We listen to our customers and offer solutions that take into account their needs. To us partnership is important. We support those who are committed. Even in difficulties we focus on finding solutions.
Never satisfied
With our work we want to create added value. When investing, the best possible return is paramount. We value effective solutions. We work efficiently and sustainably to meet expectations of investors and customers.
Brief history of LHV
LHV was founded in 1999, by Rain Lõhmus and Andres Viisemann. We have over 940 people working for us. Our offices are located in Tallinn, Tartu and Pärnu. More than 400,000 clients are using our banking services, LHV's leading pension funds have nearly 129,000 clients and LHV Kindlustus protects a total of 160,000 clients. We are more innovative than the other banks and we have the strongest investment and entrepreneurship experience.
1999

On 9 February, LHV was founded as an investment union.
Brokerage operations and portfolio management were started.
LHV Varahaldus was founded.
LHV financial portal was created.

2002

Pension fund management was started.

2005

2009

On 6 May, a banking license was obtained and the business name AS LHV Pank adopted.
The bank began offering deposits and business loans.

2010

The bank began offering settlement services.

2011

The bank began issuing bank cards.

2013

LHV Finance was founded to offer hire-purchase.
A holding in Mokilizingas was acquired.

2014

The bank began offering card payment acceptance service.
2015

Network of LHV ATMs was opened.
LHV Group became a publicly traded company.

2016

The shares of LHV Group were listed on the Nasdaq Tallinn Stock Exchange.

2018

2019

LHV Pank takes over Danske Estonia's private clients loan portfolio.
Joining united ATM network increases number of ATMs.

2020

LHV Group signed the UN Principles for Responsible Banking.
LHV Kindlustus was established.
Danske banks loan portfolio for local governments and companies was taken over.

2021

LHV UK was established.
LHV insurance products went live.

2022

LHV UK bought Bank North's lending business and started issuing loans.
LHV Group raised 35 million euros from investors with the public offering of shares.
LHV Group acquired EveryPay.

2023

LHV UK received a banking licence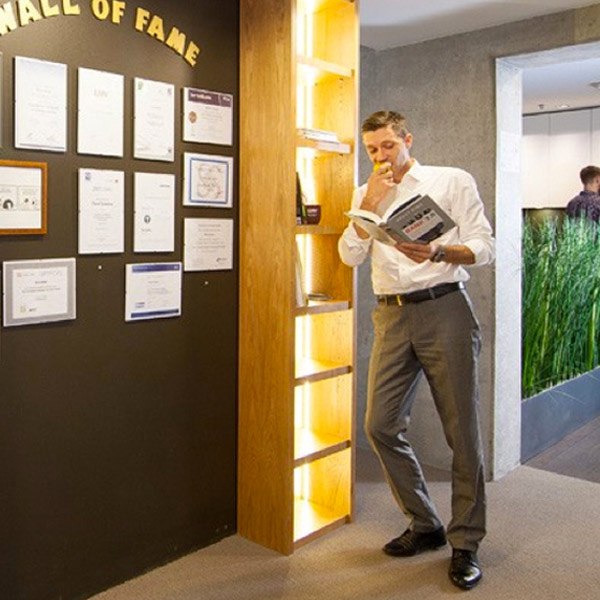 Available jobs
We offer you the opportunity to work in a rapidly developing domestic enterprise, where you can feel the impact of your decisions and work with the top specialists in their respective fields. We have clear goals and a modern working environment. LHV Pank is the "Dream Employer 2015". Come and contribute to the success story of an Estonian bank.
Sponsorship
LHV Pank takes social responsibility seriously. We do all we can to support activities and initiatives which contribute to the development of Estonian society. In the case of our sponsorship projects, we prefer long-term and substantial cooperation. We are willing to contribute to the realisation of innovative ideas helping to make life in Estonia better.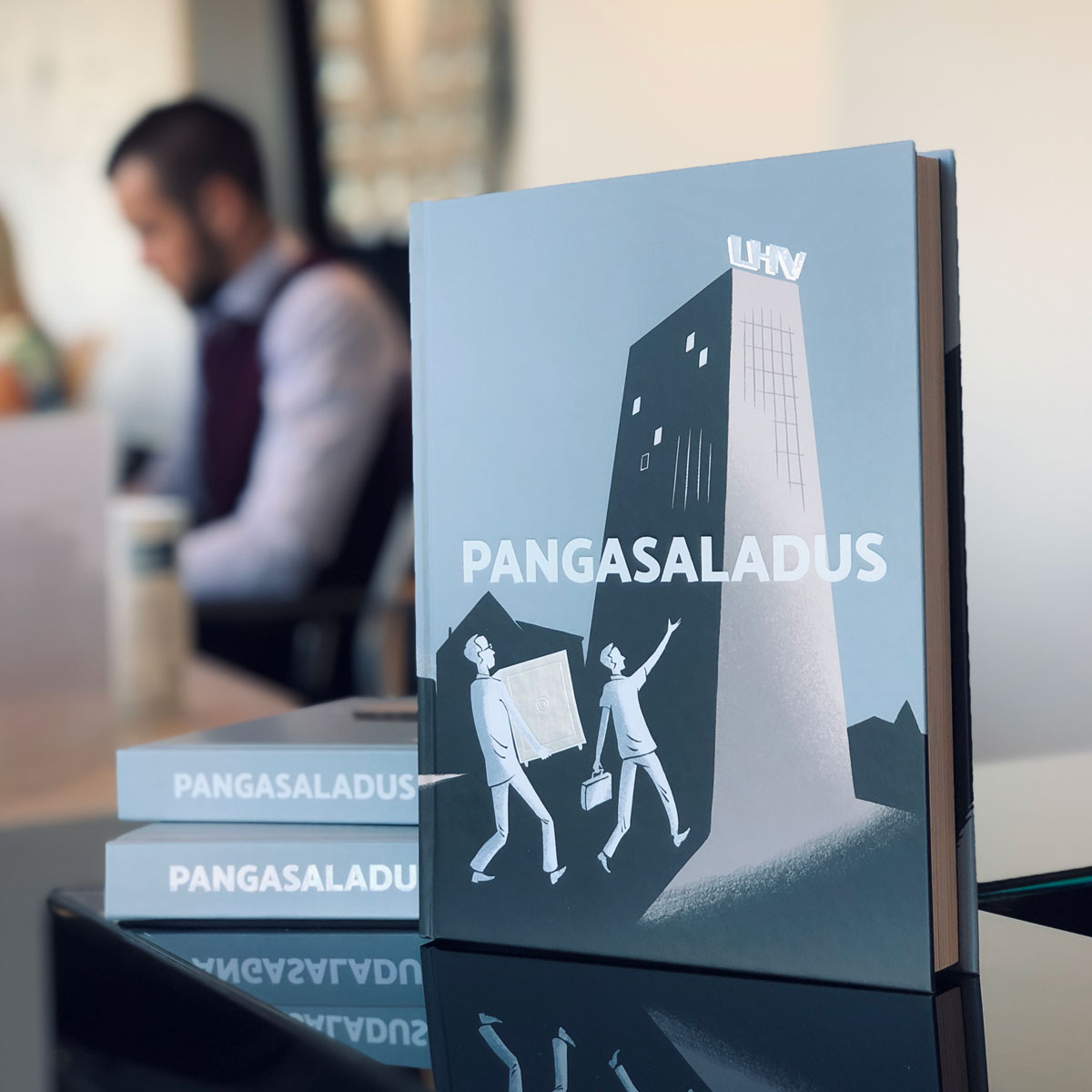 Pangasaladus (Banking Secret) by LHV
"Sometimes we think of a financial institution as a place full of men in pressed suits inside grey concrete walls, clutching briefcases of a timeless design, from which they extract standard A4 sheets of paper, the text precisely aligned in regard to the margins. But there are different kinds of financial institutions. Some are very different. Places where you can engage in original thinking. Where you yourself make the decisions. Where you do it yourself. Where you make mistakes yourself and if you want to dance until five in the morning on the desks, only to start work a few hours later, then that's a decision you also have made yourself."
LHV is that kind of place. Eero Epner's rollicking account of the history of LHV Pank, written for the bank's 20th anniversary, tells the real-life story of the bank's inception, first two decades of operation and its growth into the financial group as we know it today. The book is based on tens of interviews with LHV's founders and staff past and present. Illustrations by Joonas Sildre provide added value. The colourful stories that have spread by word of mouth have now become a complete history.
E-book is on sale in Rahva Raamat, Apollo or other major e-book stores.
Audiobook can be found on the MyBook Application in Google Play and App Store. The book was narrated by actor Juhan Ulfsak.
Madis Toomsalu

Chairman of the Management Board of LHV Group

Rain Lõhmus

Chairman of the Supervisory Board

Andres Viisemann

Member of the Supervisory Board

Tiina Mõis

Member of the Supervisory Board

Heldur Meerits

Member of the Supervisory Board

Raivo Hein

Member of the Supervisory Board

Tauno Tats

Member of the Supervisory Board

Sten Tamkivi

Member of the Supervisory Board

Kadri Kiisel

Chairman of the Management Board

Andres Kitter

Member of the Management Board, Head of Financial Institutions

Indrek Nuume

Member of the Management Board

Jüri Heero

Member of the Management Board, Head of IT

Martti Singi

Member of the Management Board, Chief Risk Officer

Meelis Paakspuu

Member of the Management Board of LHV Bank, Chief Financial Officer

Annika Goroško

Head of Retail Banking

Kristel Paet

Head of Client Services

Reelika Sääsk

Tallinn Office Manager

Stella Themas

Senior Client Manager

Helery Ketter Pirs

Client Manager

Triin Johanna Paldermaa

Client Manager

Aljona Klimova

Client Manager

Angelina-Evelina Simonova

Client Manager

Anita Miia Marjapuu

Client Manager

Anastasia Abramova

Client Manager

Anita-Polina Nagapetjan

Client Management Specialist

Aleksandra Zlatoustova

Client Management Specialist

Anastassia Boitsova

Client Management Assistant

Piret Eriste

Client Manager (Pärnu)

Helina Liivamägi

Client Manager (Pärnu)

Hendry Raudsepp

Client Service Specialist (Pärnu)

Martin Seilmaa

Client Service Specialist (Pärnu)

Avely Ennula

Client Service Specialist (Pärnu)

Ella-Lorena Miidu

Client Service Assistant (Pärnu)

Alisa Kuznetsov

Client Service Specialists Team Lead

Nailja Farahhova

Senior Client Service Specialist

Kristiina Kirsipuu

Senior Client Service Specialist

Jana Maruštšak

Senior Client Service Specialist

Ingrid Sulimin

Senior Client Service Specialist

Alina Matvejeva

Senior Client Service Specialist

Sille Vespere

Client Service Specialist

Diana Viktorova

Client Service Specialist

Elina Lebedeva

Client Service Specialist

Milana Jarõšova

Client Service Specialist

Robert Veide

Client Service Specialist

Kristi Loo

Head of Client Support/Service Partner

Siiri Õisma

Client Support Team Lead (Tallinn)

Kristi Tomingas

Senior Client Support Specialist

Karina Svidritskaja

Client Support Specialist

Aiki Vare

Client Support Specialist

Diana Mäesalu

Client Support Specialist

Alla Smigunova

Client Support Specialist

Kaarin Lepmets

Client Support Specialist

Mona Liibak

Client Support Specialist

Mari-Liis Sild

Client Support Team Lead (Tartu)

Kristen Jaamets

Client Support Specialist (Tartu)

Karina Sula

Senior Client Support Specialist (Tartu)

Andrei Botšarov

Client Support Specialist (Tartu)

Anna-Nicole Innes

Client Support Specialist (Tartu)

Svetlana Vidriks

Client Support Specialist (Tartu)

Sirelin Schneider

Client Support Specialist (Tartu)

Olga Morina

Client Support Specialist (Tartu)

Kaja Kolga

Client Support Specialist (Tartu)

Veronika Saare

Tartu Office Manager

Aire Schütz

Senior Client Manager (Tartu)

Liina Allingu

Client Manager (Tartu)

Angelina Jaroslavskaja

Client Manager (Tartu)

Helena Talviki Tarto

Client Manager (Tartu)

Evelin Villemson

Senior Client Service Specialist (Tartu)

Julia Vlassova

Client Service Specialist (Tartu)

Liis Arujõe

Client Service Specialist (Tartu)

Janika Lillipuu

Client Service Specialist (Tartu)

Kadri Zolotova

Client Service Specialist (Tartu)

Peeter Vahtramäe

Head of the Risk Client Department

Ekaterina Chigasova

Client Data Specialist

Laura Liivet

Quality Control Specialist

Kevin Veltri

Senior Client Manager of the Risk Client Department

Aleksandr Popkov

Client Manager of the Risk Client Department

Benjamin Siiman

Client Manager of the Risk Client Department

Mikk-Martin Anvelt

Client Manager of the Risk Client Department

Catlin Vatsel

Head of Private Financing Department

Siret Lillemets

Home Loan Manager

Irina Velikanova

Home Loan Manager

Karit Laukus

Portfolio Manager Team Lead

Maris Kesselmann

Portfolio Manager

Joosep Paasik

Portfolio Manager

Oksana Ershova

Home Loan Manager, team lead

Svetlana Semenuškina

Home Loan Manager

Karin Aasmäe

Home Loan Manager (Tartu)

Kirke Kartau

Home Loan Manager (Tartu)

Riina Kuldkepp

Home Loan Manager (Tartu)

Natalja Shvets

Home Loan Manager, team lead

Ksenia Korotkova

Home Loan Manager

Liina Mäsak

Home Loan Manager

Jana Dobržanski

Home Loan Manager

Jana Lemmiksoo

Home Loan Manager (Pärnu)

Triin Rüütli

Home Loan Manager (Pärnu)

Jaanika Palu-Kripp

Home Loan Manager, team lead

Siiri Raav

Home Loan Manager

Ave Eiche

Home Loan Manager

Gerli Küket

Home Loan Manager

Kati Peramets

Quality Manager of Private Financing Department

Iti Pihlak

Manager of Partner Relations

Liisa Siirak

Senior Home Loan Specialist

Cristijanne Manninen

Home Loan Specialist

Anette Saiko

Home Loan Specialist

Triin Aimla

Credit Card and Student Loan Specialist

Marko Kiisa

Head of SME Financing

Tanel Oru

Business Loan Manager

Veronika Mäemets

Business Loan Manager

Kristi Liiv

Business Loan Manager

Mandi Soome

Business Loan Manager

Helena Elster

Business Loan Manager

Johan-Martin Logina

Business Loan Manager

Britta Arrak

Client Manager of Corporate Settlements

Erki Link

Head of Leasing Department

Kaia Alunurm

Leasing Client Manager

Ljudmilla Pilk

Leasing Client Manager

Kristi Sikk

Leasing Client Manager

Marin Minajeva

Leasing Client Manager

Merle Lepik

Leasing Client Manager

Toomas Türn

Leasing Client Manager (heavy machinery)

Veljo Häninen

Leasing Client Manager (heavy machinery)

Dmitri Erte

Leasing Specialist (heavy machinery)

Sander Pikkel

Head of Brokerage

Nelli Janson

Head of Investor Community

Aleksandr Mahnov

Broker

Marten Põllumees

Broker

Violetta Platonova

Private Client Project Manager

Indrek Nuume

Head of Business Banking

Kristiina Säre

Head of Business Banking Department

Egon Rand

Business Client Manager

Marin Moks

Business Client Manager

Anu Sillari

Business Client Manager

Eneli Oras

Business Client Manager

Lenna Pedras

Business Client Manager

Krislin Lehtsaar-Purru

Business Client Manager

Imbi Mere

Business Client Manager

Urmas Tsahkna

Head of Corporate Banking

Rainar Paavo

Corporate Client Manager

Meelis Liivak

Corporate Client Manager

Anne-Mai Sallaste

Corporate Client Manager

Jürgen Raag

Corporate Client Manager

Kristy Kaljumäe

Corporate Client Manager

Taago Hiiesalu

Head of Business Banking (South Estonia)

Arti Albert

Business Client Manager (South Estonia)

Rauno Rändla

Business Client Manager (West Estonia)

Enn Leet

Head of Trade Finance

Annika Virolainen

Trade Finance Product Manager

Marge Kütt

Trade Finance Product Manager

Sigrit Levo

Head of Corporate Settlements

Renet Heinla

Client Manager of Corporate Settlements

Kaie-Liis Asu

Head of Private Banking

Kristina Galjanitš

Client Manager

Kristlyn Sikk

Client Manager

Taavi Tänava

Client Manager

Olga Alamaa

Client Manager

Siim Gontmacher

Client Manager

Evelin Vahar

Client Manager

Jürgen Pikunov

Client Manager

Argo Metsaru

Head of Private Banking Investment Services

Kaius Kiivramees

Portfolio Manager

Mikk Taras

Portfolio Manager

Heidy Kütt

Chairman of the Management Board

Pia-Lotta Varik

Head of Sales and Partner Relations Department

Taavi Vaigla

Head of Partner Relations

Tevol Tamm

Head of Partner Relations

Andres Viisemann

Fund Manager of active funds

Vahur Vallistu

Chairman of the Management Board

Joel Kukemelk

Member of the Management Board, Fund Manager of green and index funds

Reet Roos

Pension Consultant

Julia Raasuke

Communications and Marketing Manager

Eve Sirel

Member of the Management Board, Head of Operations

Martti-Sten Merilai

Chairman of the Management Board
AS LHV Pank
Tartu mnt 2, 10145 Tallinn
BIC/SWIFT: LHVBEE22
Bank code: 689
Commercial Register Code: 10539549
VAT number: EE100530247
LHV Kindlustus
Tartu mnt 2, 10145 Tallinn
BIC/SWIFT: LHVBEE22
Bank code: 689
Commercial Register Code: 14973611
VAT number: EE102346756