LHV's Private Banking offers you full service and convenient solutions. We are much more than a traditional bank – we are innovative and have strong investment and entrepreneurship experience. We offer simple and convenient financial services and the best service.
Annual interest rate of 1% on the current account is accounted on sums up to 1,000,000 euros
Private Banking Card and Platinum Card
Personal client executive
Service by phone
Portfolio management service together with detailed reporting for financial assets with a volume exceeding EUR 100,000
To apply for the card, you must have a Private Banking Service Agreement.
Contact your Private Banker.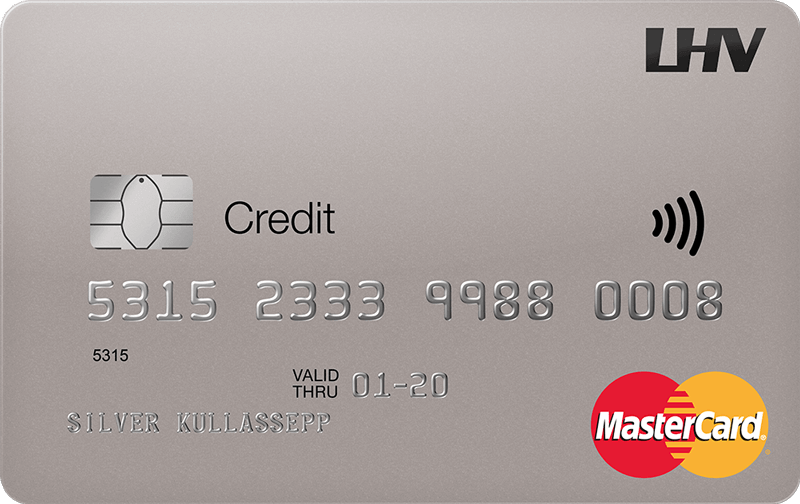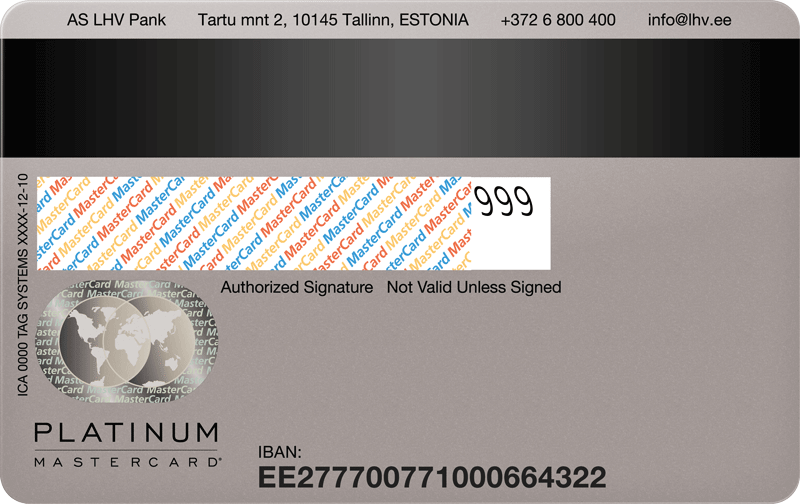 Platinum Card
Credit card with contactless payment function
Travel insurance for the entire family
Purchase insurance
Priority Pass with unlimited visits
Estravel Platinum Club membership
Interest 14%
Up to 40 days' interest free period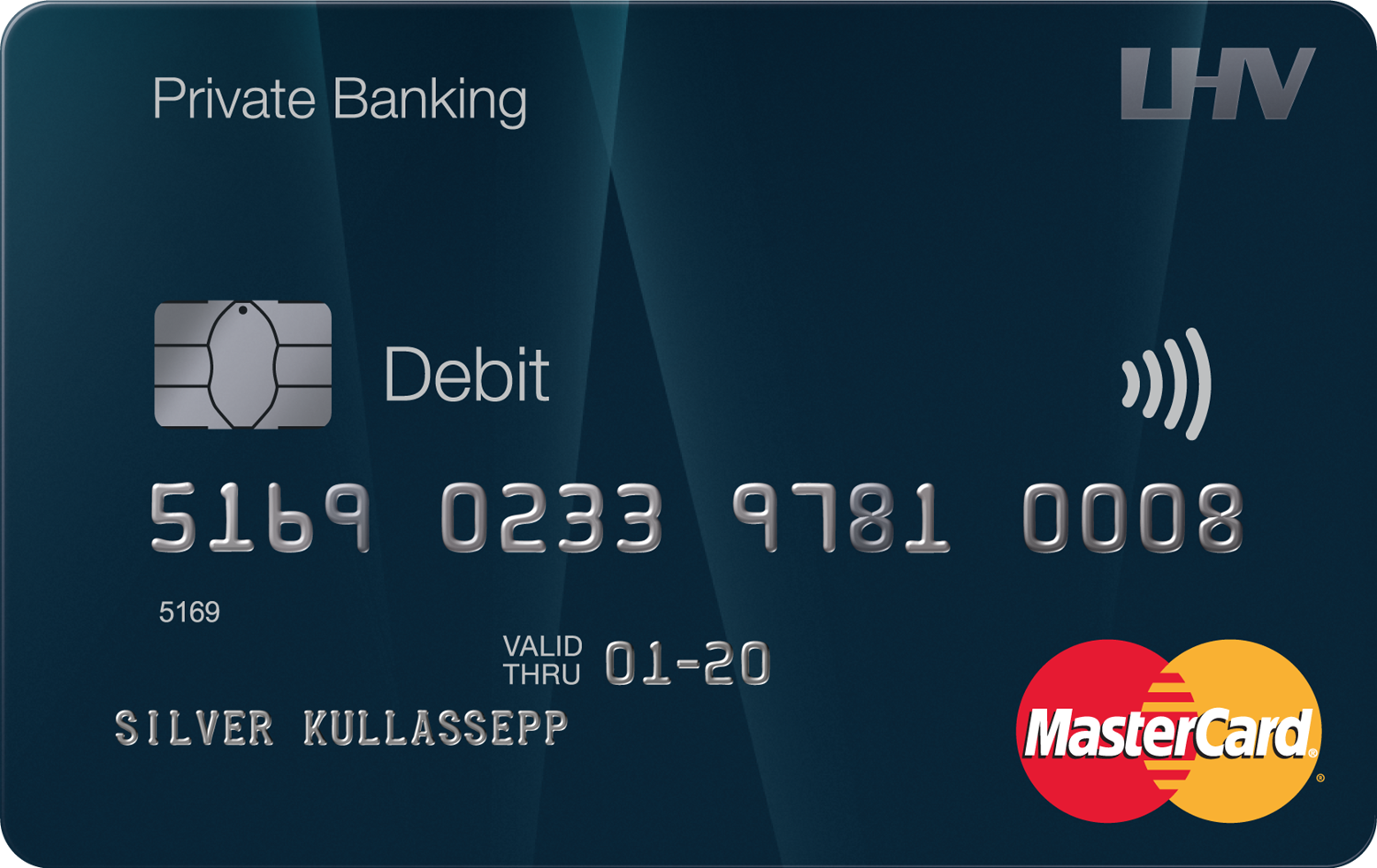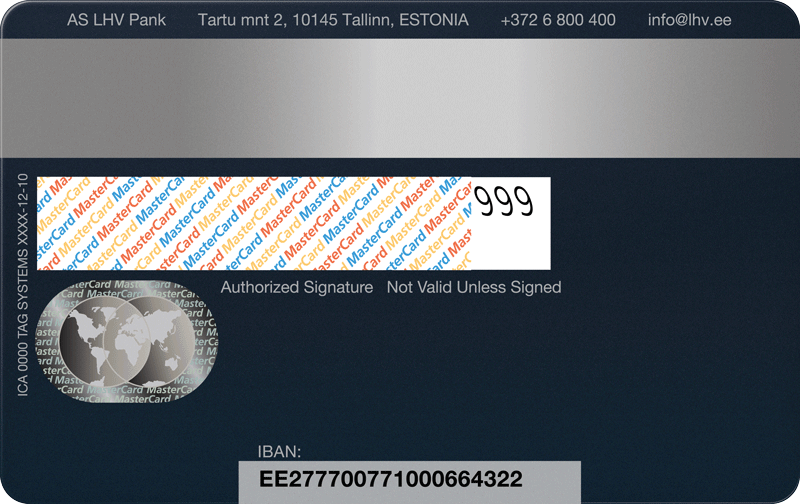 Private Banking Card
Debit card with contactless payment function
Purchase insurance
Also enables payments over the Internet
Price list and terms and conditions
| | |
| --- | --- |
| Monthly fee | Monthly Private Banking Client fee € 30 |
| European payments | Free of charge |
| Current account interest | Annual interest rate of 1% on the current account is accounted on sums up to 1,000,000 euros |
| Private Banking card | Free of charge |
| Platinum Card | Free of charge |
| Priority Pass | Free for the cardholder, USD 27 per visitor |
| Travel insurance | Applies to the owner of the Platinum Card and the family members travelling with them. What does the travel insurance cover? |
| Purchase Insurance | Applies to all durable goods that have been paid for with the Platinum or Private Banking Debit Card. What does Purchase Insurance cover? |
| Member status in the Estravel Platinum Club | Travel service, club member's permanent discounts and bonuses. Platinum Club info |
| Emergency replacement card or cash | If your card is lost or stolen abroad, you can order an emergency replacement card or cash |
| Holding of Baltic securities | Free of charge |
| Holding of foreign securities | Up to €30,000: free of charge. on the part exceeding €30,000: 0.015% |
| Baltic analyses | Free of charge |
| Portfolio management | monthly 0.1%, min €30 of the service. Read more |
| Prerequisites for becoming a Private Banking client | Volume of assets at LHV Pank €100,000 |