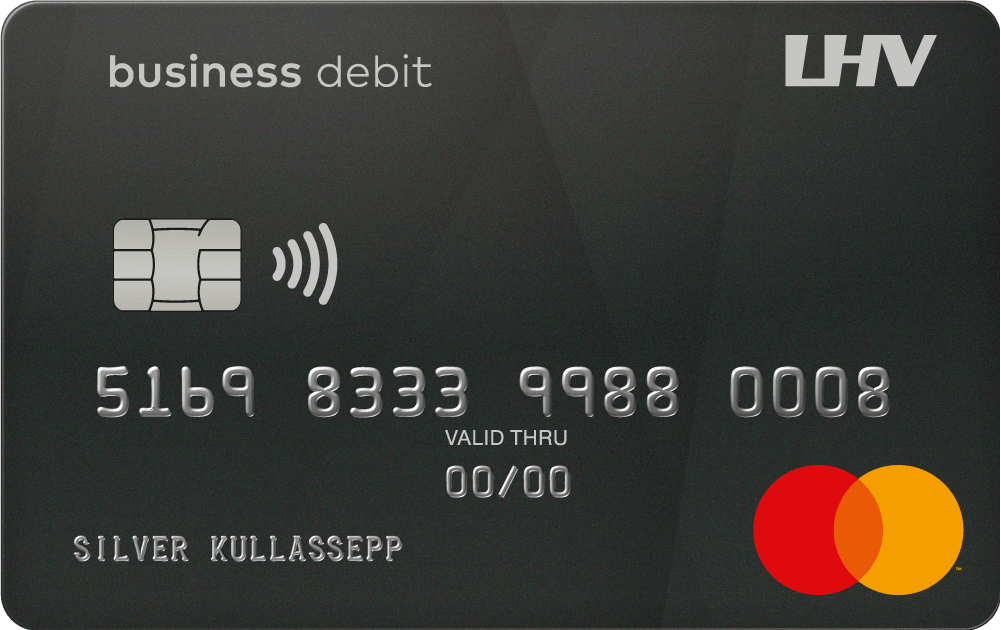 Business Debit Card
With LHV's business debit card, you can pay in Estonia, abroad and online.
Affordable cash transactions via ATM
Change the card limit in the Mobile or Internet Bank
Make contactless payments
Read more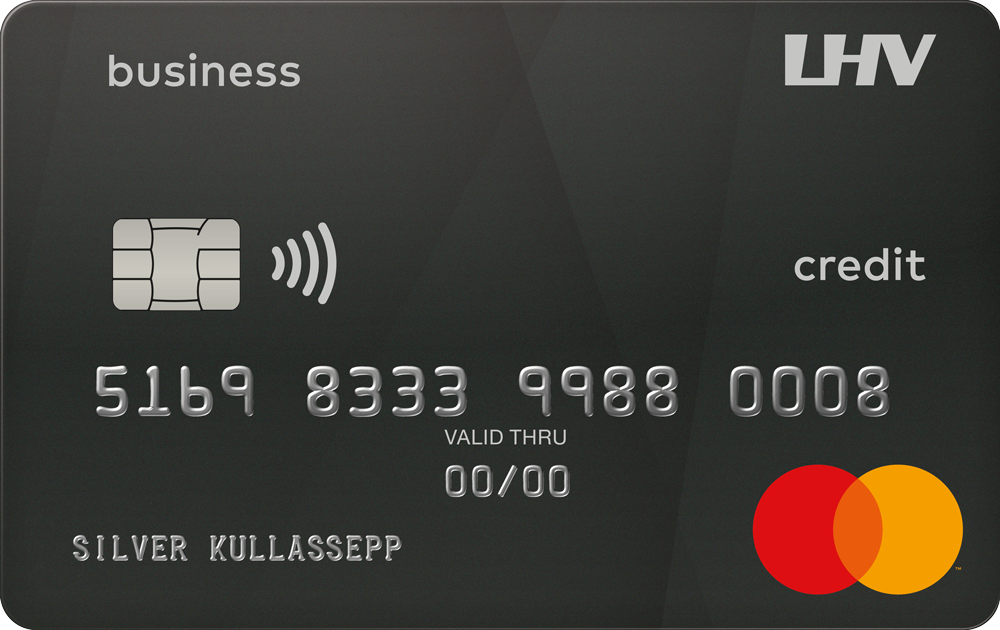 Business Credit Card
A business credit card is perfect for the day-to-day financial operations of your enterprise
Interest from 16%
Up to 40 days interest-free
Flexible repayment
Read more
---
Limits
Card limits can be managed easily in the Mobile Bank or Internet Bank.
Change limits
Secure card payments online
To ensure security and raise the feeling of confidence when making payments on the Internet, LHV has added a new security feature to its bank cards. After entering card data and the confirmation code, you must log in to the LHV Internet Bank as an additional form of identification, or use the security code sent to your mobile phone via SMS.
Read more
Invest with every card payment
Microinvestment enables you to grow your investment portfolio without even noticing, investing up to 1 euro to your Growth Account with each debit card payment.
Read more