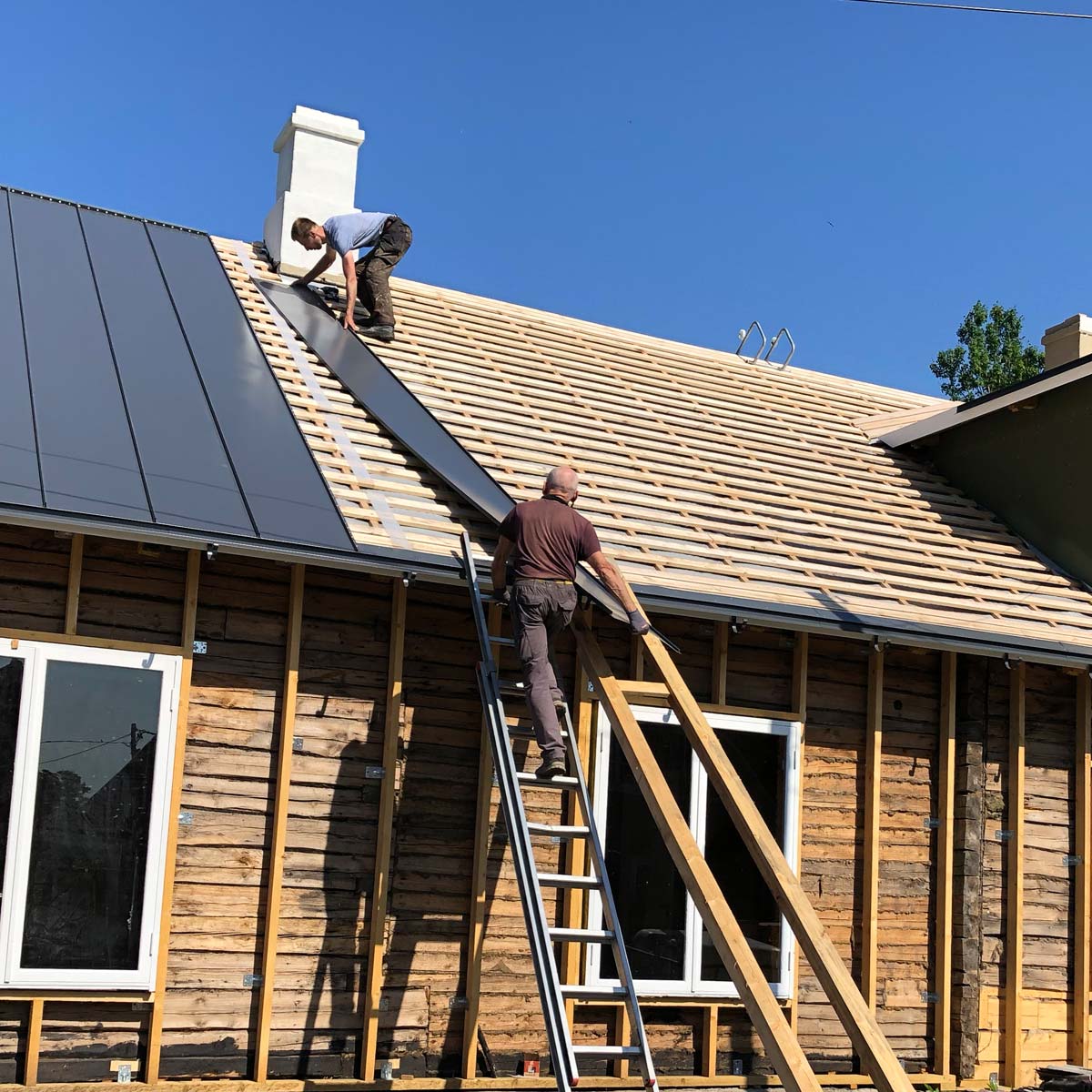 Who does it?
LHV Home Repair Loan is looking for private persons and communities who are looking to renovate public objects and find a new use for those. Next year, LHV's support fund will be EUR 20,000. We await the submission of applications until 30 April 2021.
Read more
To create a cosy home
A Home Repair Loan can be used to fix up your home or summer house. It can also be used to purchase real estate, such as an apartment, summer cottage or even a plot of land.
The contract fee is 0 €

There is no monthly administration fee

You will receive a response to your application within a few minutes

Money to your account immediately

Loan amount up to 20,000 €

Interest from 9.9% on the loan balance

No collateral required

Free premature repayment
You do not need to have an account with LHV to apply for a Home Repair Loan.
Calculate the monthly instalment
The results are estimated and may differ from the terms and conditions offered to you.
Fill in application
Fill in Home Repair Loan application. There is no charge for submitting an application, and doing so does not obligate you to conclude an agreement. If a statement of account must also be submitted, we will inform you of this separately.

Limit offer
We will calculate your limit, within which you can take a Home Repair Loan in 90 days.

Money to your account
Within a few minutes, the loan amount minus the agreement fee will arrive in your bank account.
| | |
| --- | --- |
| Loan sum | Up to 20,000 € |
| Interest | Annual interest from 9.9% on loan balance. LHV calculates the interest on the outstanding loan balance, not the whole loan sum. This means that interest payments decrease each month, as your loan balance decreases. |
| Contract fee | 1% of loan sum, at least 29.90 € |
| Time of repayment | 6 months to 6 years |
| Amendment of agreement | If you need to, you can take a grace period or change the date or amount of the monthly payment. The fee for amending the agreement is 10 €. To amend the agreement, please write to finance@lhv.ee. |
| Early repayment | Early repayment of the entire credit sum is free of charge. |
| Repayment | Monthly payments are to be paid to the account EE707700771001062897; beneficiary: AS LHV Finance: reference number: your agreement number. |
Loan insurance
You can make your loan more secure by adding loan insurance to your agreement. LHV Finance together with ERGO Kindlustus will ensure that you will not find yourself in trouble with instalments in the case of unforeseen circumstances. Read the terms and conditions of the loan insurance.
Unemployment, i.e. the termination of an employment contract or civil service contract by the employer for a reason beyond the insured person's control.
Temporary incapacity for work, i.e. a certificate of incapacity for work valid for over 30 days.
Permanent incapacity for work, i.e. a certificate of incapacity for work valid for over 30 days.
Death, i.e. any loan liability does not have to be met by the heirs.
The insurance coverage commences from the day of the first consumer loan instalment. Insurance coverage in case of unemployment begins two months after the insurance has started.
In case of an insured event, notify the client support of LHV Finance as soon as possible. Client support will notify the loss adjuster, who will contact you with further instructions.
The insurance fee is 8% of your monthly consumer loan instalment. If you choose to sign loan contract in amount of 500 €, only 2 € will be added to your monthly instalment.