LHV Pensionifond XS
Active Management • Conservative Strategy
0%
100%
Invests into Estonia
Suitable if
you have less than 3 years left until retirement,
you have low risk tolerance,
your aim is to preserve your savings and avoid losses.
Strategy
At least 90% of the Fund's assets are invested in investment grade bonds, money market instruments traded on a regulated market, deposits, shares or other assets of other investment funds investing mainly in the above assets and other assets. The money raised for retirement remains stable. The assets of the Fund are invested in compliance with the rating restrictions imposed on the conservative pension fund by law. The long-term preferred asset class of the fund is low-risk debt instruments.
Performance
The Fund's return is expressed as the net yield after deduction of all fees.
Current asset allocation

Information about the fund

Expenses

Documents

Fund's fortunes

Market overview
Biggest investments
The data is presented as at 31.08.2021
| Biggest investments | |
| --- | --- |
| German Government 1.5% 04/09/22 | 7.41% |
| Luminor 0.792% 03/12/24 | 7.22% |
| France Government 2.25% 25/10/22 | 6.03% |
| Temasek 0.5% 01/03/22 | 4.62% |
| Riigi Kinnisvara 1.61% 09/06/27 | 4.24% |
| BNP Paribas 2.875% 24/10/22 | 3.42% |
| Bank of America 04/05/23 | 3.37% |
| ALTUMG 1.3% 07/03/25 | 3.01% |
| Bank Gospodarstwa Krajow 1.375% 01/06/25 | 2.81% |
| JP Morgan 1.375% 16/09/21 | 2.77% |
Biggest investments in Estonia
| Biggest investments in Estonia | |
| --- | --- |
| Luminor 0.792% 03/12/24 | 7.22% |
| Riigi Kinnisvara 1.61% 09/06/27 | 4.24% |
| Elering 0.875% 03/05/2023 | 2.71% |
The data is presented as at 31.08.2021.
Information about the fund
| Information about the fund | |
| --- | --- |
| Volume of the fund (as of 31.08.2021) | 18,905,409.60 € |
| Management company | AS LHV Varahaldus |
| Equity in the fund | 50 000 units |
| Rate of the depository's charge | 0,0576% (paid by LHV) |
| Depository | AS SEB Pank |
Entry fee: 0%
Exit fee: 0%
Management fee: 0,486%
Success fee: no commission
Ongoing charges (inc management fee): 0.53%
Ongoing charges are based on expenses for the last calendar year, ie 2020. Ongoing charges may vary from year to year.
September 2021: We invested in Lithuanian bank bonds
Romet Enok, Fund Manager
In September, we subscribed for the bonds of the Lithuanian bank Šiaulių Bankas as a new investment. Although the bank's loan portfolio is conservatively financed with local deposits, banking regulations also require issuing this type of bond. Šiaulių Bankas' profitability is good, and its market share in Lithuania is growing. Bond investors' certainty is supported by a unique situation in Europe, where the bank is directly supervised by the European Central Bank and, at the same time, largely owned by the European Bank for Reconstruction and Development (EBRD). Our pension funds already own subordinated bonds of Šiaulių Bankas, issued directly to LHV funds.
August 2021: Transpordi Varahaldus redeemed bonds
Romet Enok, Fund Manager
One of the fund's direct investments ended in August when Transpordi Varahaldus redeemed its bonds before maturity. We had signed bond agreements in the spring of 2017 to finance the company's aircraft fleet. In the meantime, the investment paid interest at a rate of 2.85% per annum, which was a better than the European bond market average over the same period.
Bond markets in Europe remained mainly negative in August, losing about half a per cent in price. In the listed bonds portfolio, we keep the risks low both in terms of interest rates and by avoiding low-rated corporate bonds.
July 2021: Central banks will continue to support bond prices
Romet Enok, Fund Manager
Inflation is currently a major issue in bond markets. On the one hand, analysts assume that the price increase is a temporary phenomenon after easing the pandemic-related restrictions. Still, on the other hand, "temporary" and "permanent" are categories that will only be confirmed afterwards.
Central banks have consistently remained on the side of a temporary phenomenon on this issue because, although inflation has accelerated, bond prices have also risen at the same time. In looking for the cause of such an anomaly, there is a consensus on central banks' purchasing programs.
We did not add any new investments to the fund in July. Shorter-term German and French government bonds currently account for a much larger than usual share of the fund's portfolio. We will finance the expected payments to those leaving the pension system at the beginning of September from their sale.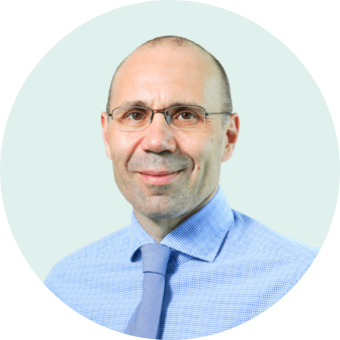 In an uncertain environment, it is wise to divide the stakes
Andres Viisemann, Head of LHV Pension Funds
August marked another successful month on the international stock markets. The MSCI World stock market index rose by about 3% during the month, measured in euros, and is 22% higher than at the beginning of the year. The Stoxx 50 index, which tracks large European companies, and the S&P 500, which tracks the largest US companies, rose 2.6% and 3.4% in euros in August and have returned 18.1% and 24.7% in the first eight months of the year, respectively.
Unlike stock markets, bond markets have not been very generous to investors this year. The interest rates of longer-term risk-free bonds are slightly higher than at the beginning of the year almost everywhere in the world, and prices are therefore slightly lower. Prices have fallen despite central banks buying record amounts of securities from the markets.
Everyone understands that government debt and budget deficit cannot grow indefinitely. From some point on, it will inevitably trigger a spiral of inflation expectations. Central banks will have to make a difficult choice between raising interest rates faster and more decisively to control inflation or risking inflation going out of control and raising interest rates later, but even higher.
At the end of February 2020, who would have thought that the next 18 months would be one of the best periods on world stock markets ever, despite (or thanks to?) a partial stagnation of the economy? Life is full of surprises.
What did the latest crisis teach us?
What can be learned from the latest crisis, and what conclusions can be drawn from an investor's perspective?
The gainers in economic terms were the most reckless and careless investors – those who ignored the risks and used loan money the most. Was the result predictable or unexpected, or is it too early to draw definitive conclusions? The battle against the pandemic is continuing, and in most countries, the economy has not yet reached pre-crisis levels.
Difficult times can be great for investing when asset prices are low. But how should an investor act when conditions are uncertain, and almost all assets are trading at record levels?
Since the financial crisis of 2008, interest rates falling and central banks printing money have been the main investment thesis. While ten years ago it was feared that this would cause inflation and raise the interest rates, now it is widely believed that interest rates cannot be raised because that would halt the already slow economic growth and lead asset prices to a free fall.
At the same time, it should not be forgotten that the primary statutory mandate of central banks, according to which their work is evaluated, is to control the rate of inflation, not to pump up asset prices.
Before the financial crisis, the rule of thumb was that long-term interest rates and nominal economic growth were in the same range. Germany's inflation rate is now faster than in 2007, but at that time the German government paid 4.5% per annum for a ten-year loan. At present, however, interest rates on German bonds are 0.4% below zero.
Hedging risks through portfolio diversification
It is always easy to tell in retrospect what you should have invested in or which investments you should have sold. It is impossible to achieve a return without taking risks while investing in only one asset class can be dangerous.
Based on the price ratios of listed companies, which have become very expensive, I tend to think that a considerable part of the companies' future growth has already been included in share prices. In LHV's higher-risk pension funds, we, therefore, reduced the Nordic and Baltic share positions that rose sharply in August.
This does not mean that we should throw our hands up and give up investing in economic growth altogether. Attractive returns can still be achieved when the risks involved in the stock market are reduced.
For LHV pension funds, the time when the investment universe consisted solely of stocks and bonds is long gone. There are many ways to group investments. We have divided the content of our largest fund portfolios into six categories:
cash and risk-free bonds,
precious metals and miners of these,
highly liquid stocks,
high-yield and low-liquidity bonds,
private equity and venture capital investments (unlisted equity),
real estate, real estate funds and forest.
This distribution helps fund managers to better manage market risks and monitor fund liquidity. It also helps define the investment strategies of the pension funds more clearly. The widely used simplified approach – stocks vs. money and bonds – can give a false impression that stocks are always risky and bonds are always safe and liquid. Depending on which stocks and bonds to compare, the reality may be quite the opposite.
Although stock and bond prices have historically been negatively correlated, they have actually moved in the same direction over the past twenty years, as interest rates have been on a long downward trend toward 0%. This may mean that diversifying the portfolio between stocks and bonds only does not offer the investor the same level of protection it did in the past.
Combining asset classes with different risk levels and mutual correlations helps control the risk level of the entire portfolio and improve the expected return profile of the funds. Sharing risks between several asset classes generally provides a better combination of risk and return than sharing a portfolio between thousands of investments in the same asset class. For example, stocks in companies in the same industry are likely to move up or down together, but the correlation between different asset classes may be very small. This is one of the main reasons LHV pension funds have started to increasingly look at so-called alternative investment opportunities: these are moving at a different pace than liquid stock markets.
We have increased both private equity and real estate investments in recent years. For example, at the beginning of September, we acquired a production building with a long-term tenant in the Lasnamäe district in Tallinn. With this, we supplemented the real estate portfolio of LHV pension funds, including the Valge Maja office building and the Microsoft office building in Tallinn, three stock office buildings in Jüri, and 127 rental apartments called Lumi Kodud in the North Tallinn district. Another 164 rental apartments will be completed for the pension funds on Mustamäe Road in Tallinn at the end of this year. All these investments help earn a stable rental income for the pension saver.
The current period is loaded with various tensions and contradictions, both in the securities markets and in society at large. It seems to me that politicians, but also many entrepreneurs, make more promises to society than they can control or keep. To avoid disappointment later, it is worth using your brain and remaining somewhat sceptical about everything.
Investing is rather a long-term and routine process, in which once-in-a-lifetime opportunities occur infrequently. Investing only with large stakes and running with the pack is very likely to lead to greater losses. In complex situations, be it in the stock markets or everyday life, it pays to be conservative rather than aggressive.
August marked another successful month on the international stock markets. The MSCI World stock market index rose by about 3% during the month, measured in euros, and is 22% higher than at the beginning of the year. The Stoxx 50 index, which tracks large European companies, and the S&P 500, which tracks the largest US companies, rose 2.6% and 3.4% in euros in August and have returned 18.1% and 24.7% in the first eight months of the year, respectively.