LHV Pensionifond XS
Active Management • Conservative Strategy
0%
100%
Invests into Estonia
Suitable if
you have less than 3 years left until retirement,
you have low risk tolerance,
your aim is to preserve your savings and avoid losses.
Strategy
At least 90% of the Fund's assets are invested in investment grade bonds, money market instruments traded on a regulated market, deposits, shares or other assets of other investment funds investing mainly in the above assets and other assets. The money raised for retirement remains stable. The assets of the Fund are invested in compliance with the rating restrictions imposed on the conservative pension fund by law. The long-term preferred asset class of the fund is low-risk debt instruments.
Performance
The Fund's return is expressed as the net yield after deduction of all fees.
Current asset allocation

Information about the fund

Expenses

Documents

Fund's fortunes

Market overview
Biggest investments
The data is presented as at 30.06.2021
| Biggest investments | |
| --- | --- |
| Luminor 0.792% 03/12/24 | 9.79% |
| German Treasury Bill 25/08/2021 | 7.33% |
| German Government 1.5% 04/09/22 | 6.79% |
| France Treasury Bill 25/08/2021 | 5.76% |
| France Government 2.25% 25/10/22 | 5.24% |
| Temasek 0.5% 01/03/22 | 4.57% |
| Riigi Kinnisvara 1.61% 09/06/27 | 4.19% |
| BNP Paribas 2.875% 24/10/22 | 3.38% |
| Bank of America 04/05/23 | 3.34% |
| ALTUMG 1.3% 07/03/25 | 2.97% |
Biggest investments in Estonia
| Biggest investments in Estonia | |
| --- | --- |
| Luminor 0.792% 03/12/24 | 9.79% |
| Riigi Kinnisvara 1.61% 09/06/27 | 4.19% |
| Transpordi Varahaldus 2.85% 18/04/25 | 2.93% |
The data is presented as at 30.06.2021.
Information about the fund
| Information about the fund | |
| --- | --- |
| Volume of the fund (as of 30.06.2021) | 19,110,597.82 € |
| Management company | AS LHV Varahaldus |
| Equity in the fund | 80 000 units |
| Rate of the depository's charge | 0,054% (paid by LHV) |
| Depository | AS SEB Pank |
Entry fee: 0%
Exit fee: 0%
Management fee: 0,486%
Success fee: no commission
Ongoing charges (inc management fee): 0.53%
Ongoing charges are based on expenses for the last calendar year, ie 2020. Ongoing charges may vary from year to year.
June 2021: We steered clear of a bond market decline
Romet Enok, Fund Manager
June was moderately positive in European bond markets, with all major markets remaining on the positive side. However, the same cannot be said for the whole of the first half of the year. The economic recovery boosted interest in equities in the markets, which was understandably offset by a decline in the desire to buy low-risk bonds. In the lowest-risk securities, i.e. government bonds, the decline reached almost 3% in the first half of the year.
We have been refraining from adding bonds with higher price volatility to the fund for a long time, and therefore, the fund was not affected by the market decline in the first half of the year.
May 2021: We sold Ignitis bonds
Romet Enok, Fund Manager
In May, we sold the bonds in the Lithuanian state energy company Ignitis. The company raised funds through the bond issue in May last year, and since then, the price of the bonds had risen by a little more than 10%. In addition, the bonds have an annual interest rate of 2%.
However, there are extremely few attractive opportunities to invest in bonds, which is why the fund made no new investments last month. European bond markets were again slightly negative in May. This was mainly due to inflation and expectations about its future.
April 2021: Bond investors exposed to inflation risk
Romet Enok, Fund Manager
Investors continue to expect that rising government spending will help countries out of the coronavirus crisis. In all likelihood, a price rise will be one of the side effects of the process. This would directly affect bond investors, as the payments promised to them are fixed in advance and will not increase with prices. The European government bond market fell just over 1% last month, but 3% since the beginning of the year.
The riskiest government bonds – the ones with the longest maturity, i.e. German and US 30-year bonds, have fallen about 14% since the beginning of 2021. As we have already assured in our monthly reviews, LHV pension funds do not have any such long-term fixed-interest investments. We have kept the assets of our funds protected and we are ready to buy again as soon as attractive opportunities open up.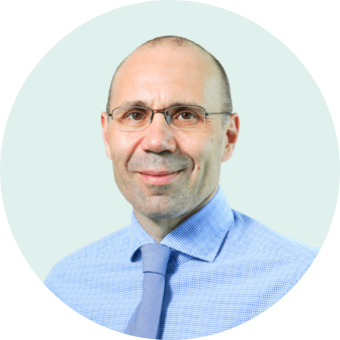 Investors' risk appetite continues to raise asset prices
Andres Viisemann, Head of LHV Pension Funds
June was another good month that exceeded expectations in the international securities markets: Shares of large US companies rose 5.4% in euros. The rise in European stock markets was somewhat smaller, reaching 1.6%.
Now that vaccination is gaining momentum and countries are opening up their economies, consumers have also opened their wallets more boldly. They are willing to spend and invest after being held back or prevented during the lockdown.
As the floodgates of consumption opened, prices have risen, with fears that inflation could pick up even faster. In addition to increased demand, price growth is also fuelled by the fact that investment in several industries has been held back in recent years, which in turn has reduced supply.
You can't blame the Coronavirus for everything. For example, the US–China trade war has affected the supply chains of major global companies, while combating climate change has made mining companies more cautious about the profitability of new deposits.
At the same time, several deflationary factors, such as population ageing and technological developments, are counteracting the rapid rise in prices and have, indeed, slowed down inflation for decades. It should also not be expected that the governments' "generosity" seen during the pandemic will continue long-term: the budget deficit will be reduced in the near future both by cutting subsidies and raising taxes.
Although the prices of individual commodity groups may jump in the short term, I do not believe inflation will accelerate significantly in the next two or three years. In the past 18 months, the debt burden of governments, companies and households has increased considerably almost everywhere in the world.
After a short consumption surge, we will probably see a period of austerity again. Businesses and households simply cannot spend very much more in the long run than they earn. The governments of the world's largest countries do not have this restriction, but government-sector growth can only come at the expense of or instead of private-sector growth.
New equity and bond investments
While stock markets as a whole moved higher, the commodities sector, on which the LHV pension funds have recently focused more than before, moved in the opposite direction in June. Achieving climate neutrality requires significant changes in this sector and can offer opportunities. Several Nordic companies are well-positioned in the energy sector, which we added in June as new investments in our higher-equity risk funds.
Overall, bond markets offer very few attractive opportunities at present, but these do open up from time to time. At the beginning of July, we acquired three-year bonds of Eastnine, a real estate company focused mainly on office buildings in Vilnius, with 5% interest per annum. As the bonds are listed on stock exchanges, their price may rise further.
As for investments in unlisted assets, we continue to actively seek opportunities in the real estate markets in all three Baltic countries. While real estate and forest land currently account for about 15% of the assets in LHV's largest pension fund L, the share of real estate in the fund's portfolio will increase to 20% in September after the wave of exits due to the pension reform.
Historically, the rental yield of Estonian commercial real estate has exceeded 6%, and the return on equity has been well over 10%, depending on the leverage. I believe that local real estate is a very important asset class for pension funds, as their success is primarily measured by higher returns than wage growth.
However, the commercial real estate sector is also open to broader macro trends. As LHV pension funds have invested in real estate both directly and through real estate funds, the rising prices of commercial real estate make me happy, but sometimes they also make me scratch my head. What kind of rental yield can be expected in the future if price increases continue at the same pace, or how will real estate prices react if interest rates should rise by a few percentage points?
While keeping up with the herd or being at the helm is a great tactic in an emerging market, it is no substitute for long-term strategy or independent thinking. Demand and supply are important factors that must not be ignored, but it is also essential to understand the factors that affect supply and demand and the balance between them.
June was another good month that exceeded expectations in the international securities markets: Shares of large US companies rose 5.4% in euros. The rise in European stock markets was somewhat smaller, reaching 1.6%.