LHV Pensionifond S
Active Management • Balanced Strategy
0%
100%
Invests into Estonia
Suitable if
you have 2–5 years left until retirement age,
you have low risk tolerance,
your aim is the preservation and modest growth of your pension savings.
Strategy
The Fund's assets are mainly invested in bonds. The Fund's assets may be invested in sub-investment grade bonds. Up to 25% of the fund's assets may be invested in real estate, infrastructure, equity funds and convertible bonds. The Fund may also grant a loan. The long-term preferred asset class of the fund is listed debt instruments.
Performance
The Fund's return is expressed as the net yield after deduction of all fees.
Current asset allocation

Information about the fund

Expenses

Documents

Fund's fortunes

Market overview
Biggest investments
The data is presented as at 31.01.2020
| Biggest investments | |
| --- | --- |
| Temasek 0.5% 01/03/22 | 4.93% |
| Latvenergo 1.9% 10/06/22 | 4.83% |
| Luminor 1.5% 18/10/21 | 4.68% |
| Riigi Kinnisvara 1.61% 09/06/27 | 4.41% |
| Transpordi Varahaldus 2.85% 18/04/25 | 4.07% |
| TOTAL 03/19/20 | 3.31% |
| Investor 4.5% 12/05/23 | 3.23% |
| Romania 2.875% 28/10/24 | 3.10% |
| SANOFI 1.875% 04/09/20 | 2.79% |
| Allianz 07/12/20 | 2.77% |
Biggest investments in Estonia
| Biggest investments in Estonia | |
| --- | --- |
| Luminor 1.5% 18/10/21 | 4.68% |
| Riigi Kinnisvara 1.61% 09/06/27 | 4.41% |
| Transpordi Varahaldus 2.85% 18/04/25 | 4.07% |
The data is presented as at 31.01.2020.
Information about the fund
| Information about the fund | |
| --- | --- |
| Volume of the fund (as of 31.01.2020) | 54,444,561.76 € |
| Management company | AS LHV Varahaldus |
| Equity in the fund | 270 000 units |
| Rate of the depository's charge | 0,0564% (paid by LHV) |
| Depository | AS SEB Pank |
Entry fee: 0%
Exit fee: 0%
Management fee: 0.60%
Success fee: no commission
Ongoing charges (inc management fee): 0.69%
Ongoing charges are based on expenses for the last calendar year, ie 2019. Ongoing charges may vary from year to year.
January 2020 – Šiaulių bankas financed a purchase transaction with bonds
Romet Enok, Fund Manager
Šiaulių bankas announced that they have concluded a contract in order to purchase a loan portfolio from the Lithuanian branch of Danske Bank. The EUR 125 million portfolio, mainly consisting of home loans, is related to private banking clients. In order to finance its growth, Šiaulių issued subordinated bonds for LHV pension funds at the end of December in the amount of EUR 20 million and at an interest rate of 6.15%.
At the same time, European bond markets showed a positive result in January for the first time since last summer. As this was the reaction of investors to the spreading of the coronavirus in China, the outlook for international bond markets remains unattractive.
December 2019 – We invested in the bonds of Šiaulių Bankas
Romet Enok, Fund Manager
At the end of December we reached an agreement with Šiaulių Bankas, the fourth largest bank in Lithuania, on the basis of which LHV's pension funds invested in the company's long-term bonds. The annual interest rate on the bonds is 6.15%, the final term is in ten years, and the bank reserves the right to repay these prior to the deadline in December 2024.
Šiaulių Bankas has since grown in such a manner that it serves 7-8% of the Lithuanian banking market. The bank's biggest shareholder remains the European Bank for Reconstruction and Development (EBRD), which holds more than 25% of its shares. Long-term bonds help to fulfil the bank's capital requirements, thereby allowing them to grow their loan portfolio.
November 2019 – Decline on European bond markets continued for the third month in a row
Romet Enok, Fund Manager
The main bond markets of Europe were again in decline in November. Following the peaks achieved in August, the downturn has been consistent and broad-based. Nevertheless, most of the bonds are still trading at an extremely unattractive price.
The sales volumes of new bonds are constantly breaking new records and more money is involved for an increasingly longer period, at times also for relatively weak projects. So it is that Greece, the primary troublemaker from a few years ago, is being granted a five-year loan with an annual interest rate of slightly more than half a percentage point.
Repayable investments are directed by the fund to relatively short-term bonds with high rating. The fund's rate of return year-to-date is 1.3%.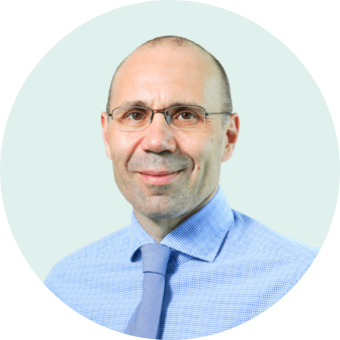 Feeling more confident on rollercoasters
Andres Viisemann, Head of LHV Pension Funds
2020 began with a slight downturn on international stock markets: the Euro Stoxx 50 Index, which gathers together the largest companies in the euro zone, lost 2.8% in January. While the S&P 500, which tracks large corporations in the US lost 0.2% in dollars, it also managed to stay 1.2% higher when measured in euros.
While the value of these indices in euros increased in 2019 by 31% and 25%, respectively, the growth in profits of companies belonging to these indices was close to zero. This means that investors are willing to pay a higher price for shares, with the expectation that today's situation will change and profits will once again begin to grow.
Although corporate confidence has improved in recent months following the signing of the first phase of the US-China trade agreement, and the global economic slowdown has slowed, there are a number of political and economic risks that may materialise.
Short-term uncertainty is also being caused by the spread of the virus in China. The growth of the country's gross domestic product (GDP) represents one third of that of the entire world, meaning that the events taking place there are much more widely felt.
Smoothing the effect of cycles on pension savings
In times of plenty, when assets are cheap, investing is easy because a rising tide lifts all boats. However, when asset prices are expensive or very expensive, there is little to gain, but much to lose. In an environment like this, it is important that an investor (whether they are a fund manager or pension fund unit holder) is very familiar with his or her portfolio and knows what his or her investment portfolio or fund contains and why.
'Buy and hold' sounds like a simple and successful strategy. Even so, over the course of my investment career, I have repeatedly seen how investing simply by following others and without holding a firm conviction leads an investor to become distressed or even panic in the event of a slightly larger market decline.
History has proven that good times are followed by complicated times and complicated times once again by good times. In the long run, the economy is developing and growing, and asset prices are rising, but setbacks in the interim can be very painful.
We prefer individual companies and direct capital investment when managing assets and investing in pension funds, as this gives us a much clearer and more verifiable overview of the opportunities and risks, with which we reap the rewards of long-term economic growth. At the same time, we are reducing the impact of changing market and business cycles on people's retirement savings.
Creating a stronger feeling of ownership
There are two types of LHV Pension Funds: actively managed funds and index funds. While the latter offers the opportunity to keep pace with the global stock market as a passive investor, with active funds we are creating access to a much broader selection of asset classes and securities for pensioners. Recently, we have been focusing primarily on finding and creating alternative investment opportunities that would otherwise be difficult for an ordinary investor to obtain.
For us, active management is not so much about selecting individual stocks as managing portfolio allocation based on market prices and risk levels. By active management, we also mean playing an important role in corporate financing through targeted bond investment or the allocation of share capital.
A wealth of examples is available for the past year, showing where and how the LHV team has been able to find returns. We built rental apartments in Tallinn and acquired the Microsoft and Valge Maja office buildings, which provide a steady source of rental income for pension fund unit holders. We have also provided the necessary capital for the development and growth of the AS Ekspress Grupp, Coop Pank, Šiaulių bankas, Peetri Keskus, and many other undertakings. Similar investments will continue in the future.
If investment opportunities should open up on public stock exchanges, we will be ready to seize them; however, this does not mean that we will simply be sitting back and waiting for these opportunities to occur. We are more active than ever when it comes to concluding OTC transactions. Our goal is for the assets of LHV Pension Fund unit holders to grow under better conditions over the long term than are currently being offered by stock and bond markets that are flooded with money from central banks.
Direct investments provide us with a more secure position and greater control over results. It is also important to us that the pension saver develops a stronger sense of ownership and that they knows that they own a piece of Valge Maja, along Tartu Highway, in Tallinn, and their savings supported the growth of Alexela into Estonia's largest filling station chain. This awareness allows the pension saver to better understand the evolution of the rate of return and also the value it helps to create.
2020 began with a slight downturn on international stock markets: the Euro Stoxx 50 Index, which gathers together the largest companies in the euro zone, lost 2.8% in January. While the S&P 500, which tracks large corporations in the US lost 0.2% in dollars, it also managed to stay 1.2% higher when measured in euros.