LHV Pensionifond S
Active Management
0%
100%
Invests into Estonia
Suitable if
you have 2–5 years left until retirement age,
you have low risk tolerance,
your aim is the preservation and modest growth of your pension savings.
Strategy
The Fund's assets are mainly invested in bonds. The Fund's assets may be invested in sub-investment grade bonds. Up to 25% of the fund's assets may be invested in real estate, infrastructure, equity funds and convertible bonds. The Fund may also grant a loan. The long-term preferred asset class of the fund is listed debt instruments.
Performance
The Fund's return is expressed as the net yield after deduction of all fees.
Current asset allocation

Information about the fund

Expenses

Documents

Fund's fortunes

Market overview
Biggest investments
The data is presented as at 31.12.2020
| Biggest investments | |
| --- | --- |
| Temasek 0.5% 01/03/22 | 4.98% |
| Latvenergo 1.9% 10/06/22 | 4.88% |
| Riigi Kinnisvara 1.61% 09/06/27 | 4.49% |
| France Government 3.25% 25/10/21 | 3.98% |
| German Government 3.25% 04/07/21 | 3.98% |
| France Government 3.75% 25/04/21 | 3.70% |
| Transpordi Varahaldus 2.85% 18/04/25 | 3.59% |
| France Government 25/05/21 | 3.38% |
| Ignitis Grupe 2% 21/05/30 | 3.34% |
| German Government 2.25% 04/09/21 | 3.27% |
Biggest investments in Estonia
| Biggest investments in Estonia | |
| --- | --- |
| Riigi Kinnisvara 1.61% 09/06/27 | 4.49% |
| Transpordi Varahaldus 2.85% 18/04/25 | 3.59% |
| Luminor 0.792% 03/12/24 | 2.07% |
The data is presented as at 31.12.2020.
Information about the fund
| Information about the fund | |
| --- | --- |
| Volume of the fund (as of 31.12.2020) | 53,420,434.03 € |
| Management company | AS LHV Varahaldus |
| Equity in the fund | 150 000 units |
| Rate of the depository's charge | 0,0552% (paid by LHV) |
| Depository | AS SEB Pank |
Entry fee: 0%
Exit fee: 0%
Management fee: 0.60%
Success fee: no commission
Ongoing charges (inc management fee): 0.69%
Ongoing charges are based on expenses for the last calendar year, ie 2019. Ongoing charges may vary from year to year.
December 2020: little to win but much to lose on bond markets
Kristo Oidermaa and Romet Enok, Fund Managers
The coronavirus in the spring shocked bond markets around the world. In both Europe and the United States, the markets for weaker corporate bonds fell by around 20%. The central banks' response was as sharp and strong as the market panic in February. As hope for the success of vaccine production rose in the autumn, almost all market segments had clear positive returns by the end of the year.
We have been avoiding increasing risks in the bond portfolio for a long time, because there would be very little to gain, yet much to lose – not least because of the extremely high price level of bonds. In the spring, however, we made a new large investment when the Lithuanian state energy company Ignitis raised money for investments.
As another major investment, we acquired Estonian government bonds when the government decided to replenish state reserves. However, we sold the bonds a few weeks later with a profit of a few percent because their expected future yield was almost non-existent.
At the end of the year, the fund's portfolio still consists largely of high-rated short-term bonds.
November 2020: new Luminor bonds replace the old
Kristo Oidermaa and Romet Enok, Fund Managers
In November, as Luminor redeemed its bonds before maturity and issued new ones, we replaced Luminor's bonds in our portfolio. Fund XS participated in both the resale of old bonds and the subscription of new ones.
At a time when deposit rates are close to zero, bonds in some cases still offer earning opportunities. Interest on Luminor's old bonds has been 1.5% per annum for the past two years, and the bank paid a little over 1% for the premature redemption. Even as I write, the price of the new bond has risen by about 0.5%.
October 2020: there are only a few attractive investment opportunities on the market
Kristo Oidermaa and Romet Enok, Fund Managers
Bond markets around the world did not show a clear trend or result in October: The outcome in Europe was rather on the positive side, but negative in the USA and the world as a whole. The non-existent risk premium; that is, low interest rates for companies, is an even higher risk than the low government interest rates.
In such a situation, there are still very few attractive investment opportunities that would promise a price increase at an acceptable level of risk. However, there are some such bonds: during the month, one of our largest investments, the long-term bond for the Lithuanian energy company Ignitis, offered a yield of more than 2.5%. After going public, the company has a larger capital base and investor circle, as well as better future prospects. On this wave, the bonds purchased in May have yielded over 10% for the fund.
At the same time, the broader performance of public bond markets since the beginning of the year is still poor as is the future outlook.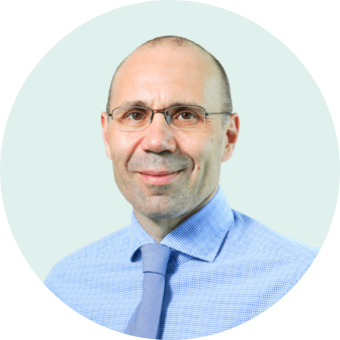 Those who accumulate reserves will do better
Andres Viisemann, Head of LHV Pension Funds
A very dramatic, at times even surreal 2020 is finally behind us. Both people and companies were forced to make difficult choices about how to reorganise their lives. Last year taught us that self-sufficiency can be more important than short-term efficiency, and that reserves are needed even if it's just to be able to wait for help.
At the same time, it became clear that complex situations require coordinated action by many actors (preferably all), both in terms of adherence to the rules and helping each other, both at individual and national levels.
I believe that taking responsibility for one's own life and well-being is an important value. This means prioritising long-term goals at the expense of short-term goals, and often giving up current desires to keep more options open in the future.
In today's world, it is becoming increasingly difficult to resist the temptation to live in today, as there has been tremendous innovation in consumer convenience over the last few decades. Almost anything can be bought instantly with a few clicks and financed at historically low interest rates.
I stopped being surprised a long time ago at how people interpret the same events and phenomena 180 degrees differently. For me, the lesson of 2020 was that the state, companies and individuals alike had too few reserves. But there are probably a number of those who grew even more convinced that reserves were not needed at all, because it's always possible to take another loan or someone will come to the rescue.
Central bank support
Although last year was nerve-wracking for property and capital owners, it ended in a relatively positive outcome for them. The prices of almost all asset classes rose, although not due to the growth of corporate profits and profitability, but primarily due to the monetary policy of central banks.
The actions of central banks were essential and justified in order to prevent the worst, both in 2020 and at the height of the great financial crisis of 2008–2009. However, central banks made the big mistake of fattening investors between the two crises, instead of allowing the markets themselves to find the right price levels.
Thus, a whole generation of investors has now grown up in the expectation and normality that the main mandate of the central bank is to keep the prices of financial assets on an upward trend. The value of companies no longer depends on the growth of profits, but on captivating stories of a distant future in which the entire market of our planet will be monopolised.
Last year, all LHV's actively managed pension funds were able to protect and increase their unit-holders' assets. LHV's largest pension funds L and XL, of which I am the manager, increased their assets by 4.95% and 7.57%, respectively, and the value of the share in pension fund Roheline, which is managed by Joel Kukemelk and was launched at the bottom of the spring crisis, increased many times more during last year. In the category of II and III pillar funds operating in the market throughout the calendar year, LHV's actively managed pension fund had the best performance last year.
You can find a more detailed overview of the investment activities of LHV pension funds in 2020 on the LHV financial portal.
Protection must not be neglected when growing property
I have always treated pension assets as a reserve that is accumulated for the time when wage income will no longer be available or will have fallen sharply. High returns are important, but it is even more important to ensure that the reserve is still available when it needs to be actually used.
In a couple of my previous monthly reviews, I have written about Yale University's investment fund strategy, which is also an example for my team. David F. Swensen, the fund's long-time manager, has said that while the golden rule for investing in real estate is "location, location, location", the secret to the long-term success of Yale's investment funds lies in the principle of "defence, defence, defence".
A basic truth of investing is that once you lose 50%, you have to earn 100% to reach the pre-loss level. I, too, have written time and again that long-term success can only be achieved if major losses are avoided.
I can confirm from my own experience that it is very difficult to time the markets, but there are other ways to protect assets instead of keeping money in a bank account or under your mattress. In recent years, my team and I have been looking for assets (companies, financial assets and real estate) that offer a long-term return of at least 6% on the acquisition price of the asset.
This is by no means an easy task – it's not enough to buy low and sell high later. That is why we have increasingly looked at so-called alternative investments, investing in unlisted companies and acquiring real estate directly.
With such investments, we have every motivation to think like the real owner in order to understand how to increase the value of the acquired asset. When buying shares on the stock market you can only decide whether to keep or sell, whereas with real estate ownership, pension funds have both the opportunity and the will to think about how to add value to the acquired property. One way to do this is to renovate and expand the property.
The pension becomes everyone's own responsibility
The pension reform pushed through last year had a negative effect on the sustainability of the Estonian pension system, favouring consumption rather than saving. In addition, it made it more difficult to invest in real estate and other unlisted assets, forcing fund managers to prefer more liquid securities.
On the other hand, the Supreme Court dispute over the legality of the pension reform brought considerable certainty that the assets accumulated in pension funds and in the future also in the pension investment account belong to the investors and the state cannot access or seize these. These assets are the property of investors despite the fact that they have largely been accrued from social tax receipts.
It also became clear in the Supreme Court that the state has no constitutional obligation to ensure more than a minimum subsistence level for pensioners: in the future, everyone must take responsibility for how they manage in retirement. Although the destroyers of the Estonian pension system celebrated the Supreme Court's decision as a victory and predicted a small consumption boom, it should instead make the whole society think about whether we have accumulated enough reserves for the future.
In order to increase wealth and build up reserves, we should spend less than we earn and make the savings grow productively. Pillar II and III pensions are the most tax-efficient way to do this. We on our part will continue to turn over every stone in order to make these reserves work as well as possible for the pension investor.
A very dramatic, at times even surreal 2020 is finally behind us. Both people and companies were forced to make difficult choices about how to reorganise their lives. Last year taught us that self-sufficiency can be more important than short-term efficiency, and that reserves are needed even if it's just to be able to wait for help.