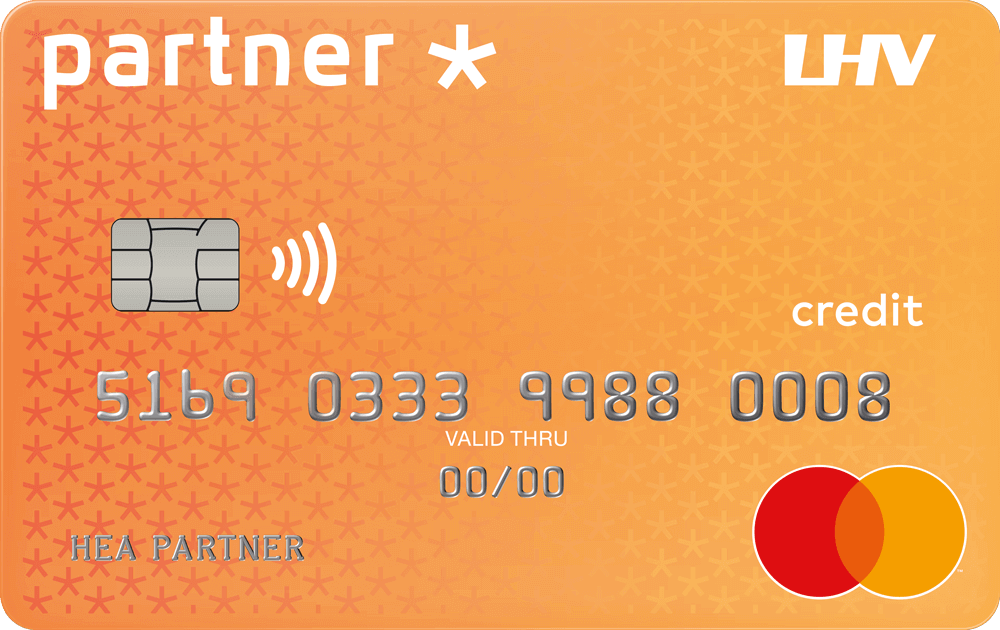 With the Partner Credit Card you get triple purchase bonus
Flexible credit card and Partner Card offering numerous discounts
Up to 40 days interest free
Interest from 18%
Make contactless payments
Features of the Partner Credit Card
Purchase bonus
With a Partner Credit Card, you will accumulate 3 cents discount as a purchase bonus on every euro you spend at Kaubamaja, Selver and I.L.U. Just register your purchase as a loyal customer and use your Partner Credit Card to pay for it. If you pay for the purchase with a different bank card or in cash and register your Partner Credit Card, you will receive a 1 cent discount as a purchase bonus for every euro you spend.
Loyalty discounts
With a Partner Credit Card, you will get a 5% discount on all goods at the Tallinn and Tartu Kaubamaja, I.L.U. and L´Occitane.
---
Price list and terms and conditions
Monthly fee

1 € (the monthly fee is valid for card holders between the ages of 26 and 65)

Interest

From 18%, depends of the client's credit capacity.

Interest free period of 40 days for payments, none for cash1

Credit limit

From 300 € and up to 2 months' net income

Repayment of credit used

It is possible to choose between an automatic monthly repayment of 0–100% of the credit limit or to pay at the time and in the amount that suits you. The selected option can be changed in the internet bank.

Payment Date

10th

Renewal, closing

Free of charge

Replacement

5 €

Conversion fee for transactions in foreign currencies

1% of transaction amount

Cash withdrawals

2 € + 2.5% of the sum

Payment from the credit account to the current account

2 € + 2.5% of the sum 2

Information request from an ATM

Free of charge at LHV ATMs From the ATMs of other Estonian banks 0.20 €

Applicant requirements

An adult Estonian citizen or a person with a residence permit whose residence permit is valid at least until the expiry date of the card
Your monthly net income must be at least 350 €

If your pay has not been transferred to LHV Pank for the past six months, please submit an account statement from the bank where your pay has been transferred to date.