We have created an opportunity for our debit card holders to do a good deed with every card payment. Donation is voluntary and intended for all private individuals.
Every donation counts - every small amount helps to achieve a great goal. Let's do it together!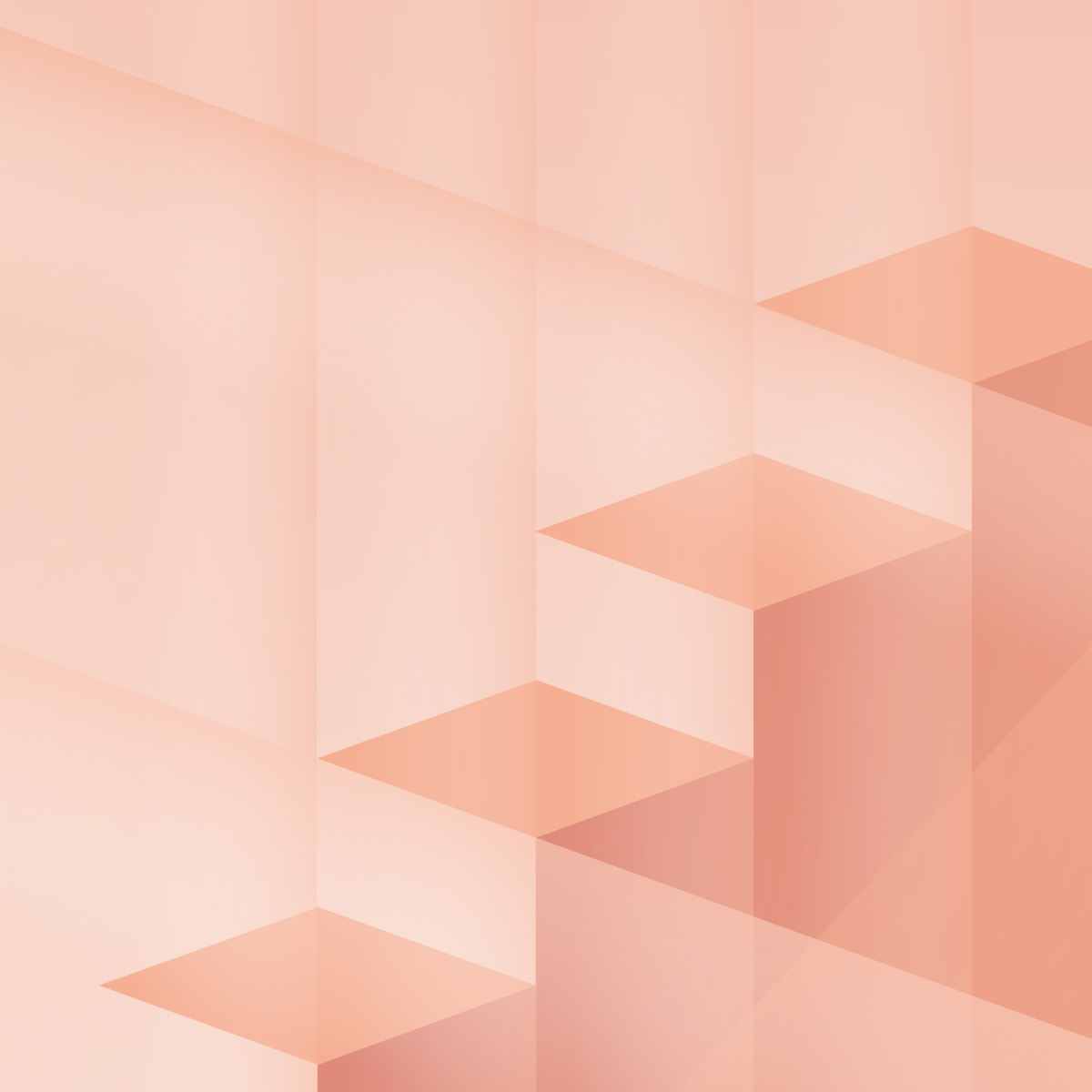 How does it work?
With an active debit card, you can turn donation on or off in the LHV mobile app or in the internet bank. You should also choose how much and to which charity you donate with each card payment.
You can change your choice at any time, for example, you can increase the amount of the donation or direct the donation to another organization. The change will take effect on the next calendar day.
We pay the collected donations to charities once a year.
As a donor, you will receive a refund of income tax on your donation. You will also see the total amount of your donations in the LHV mobile app and in the internet bank.
For example, if you make 15 card payments a month and donate 10 cents with each payment, your contribution to charity is 1.5 Euros per month and a total of 18 Euros per year.
How to activate?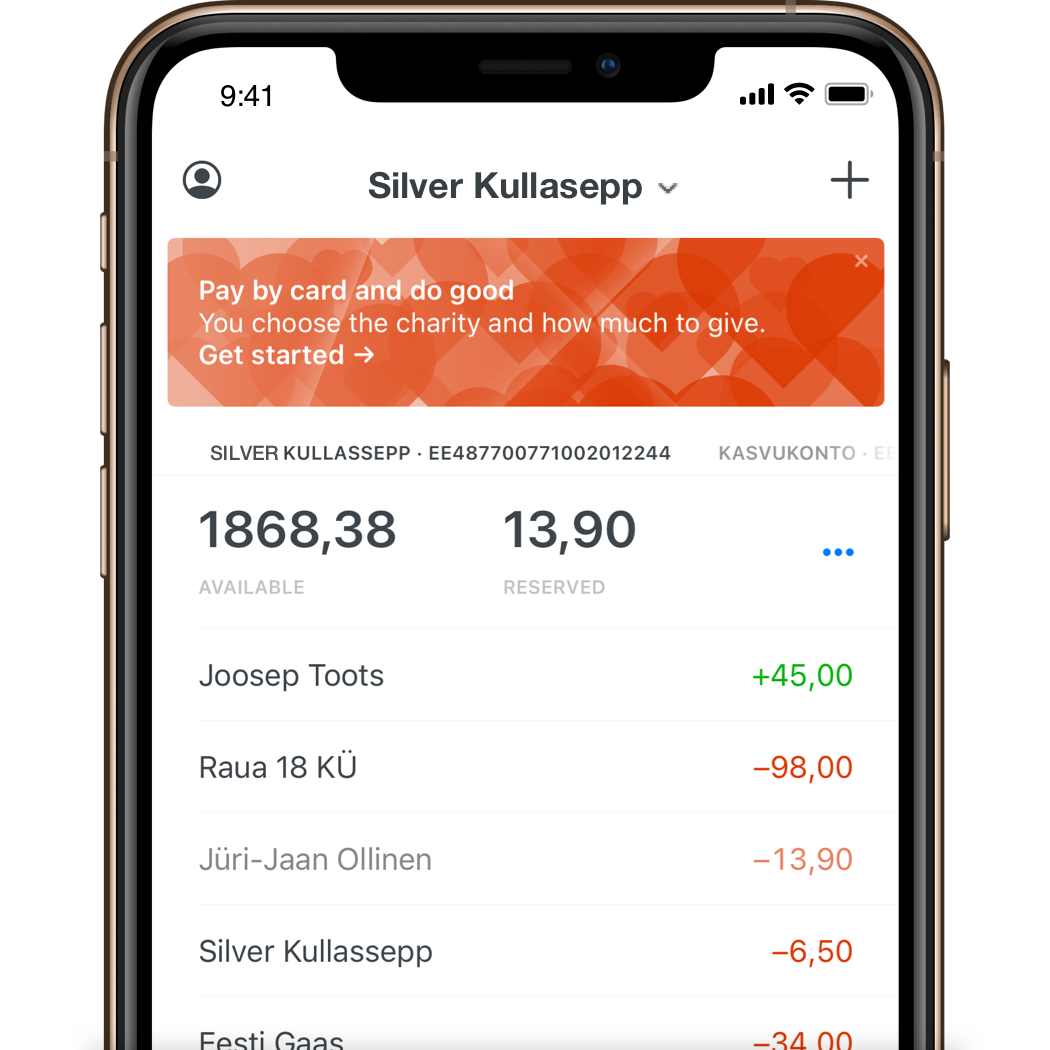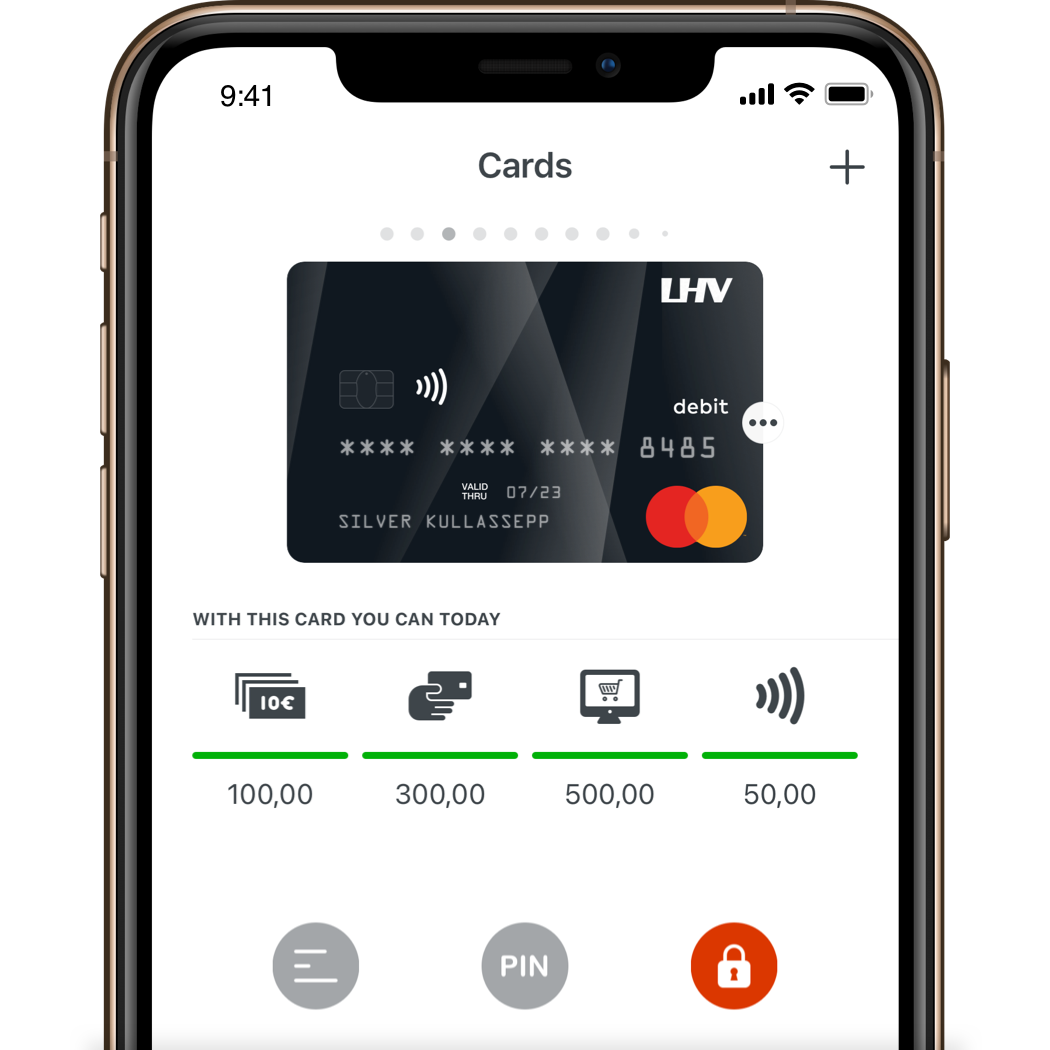 Go to the card view
Click on the card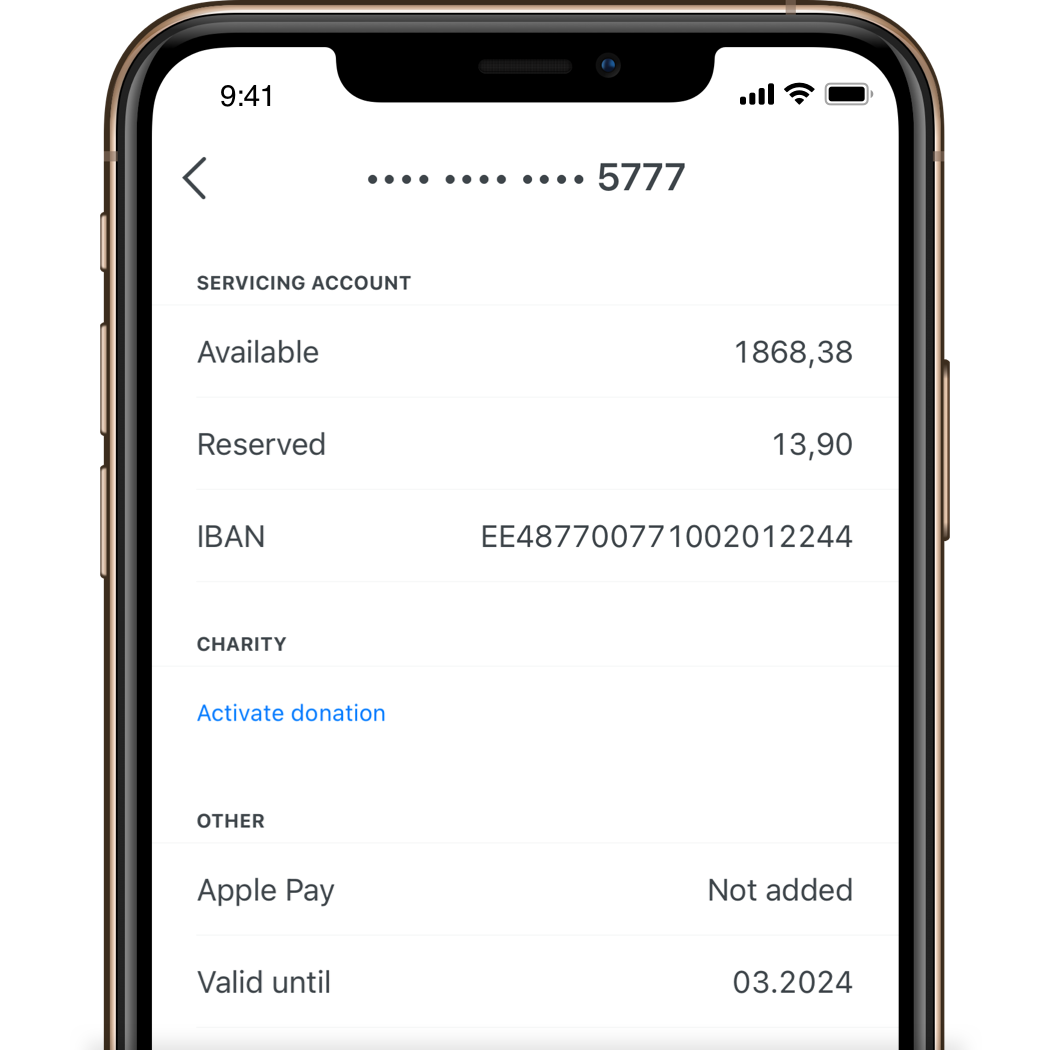 Opens the detailed information of the card, where you can see the charity block
Click on 'Enable donations'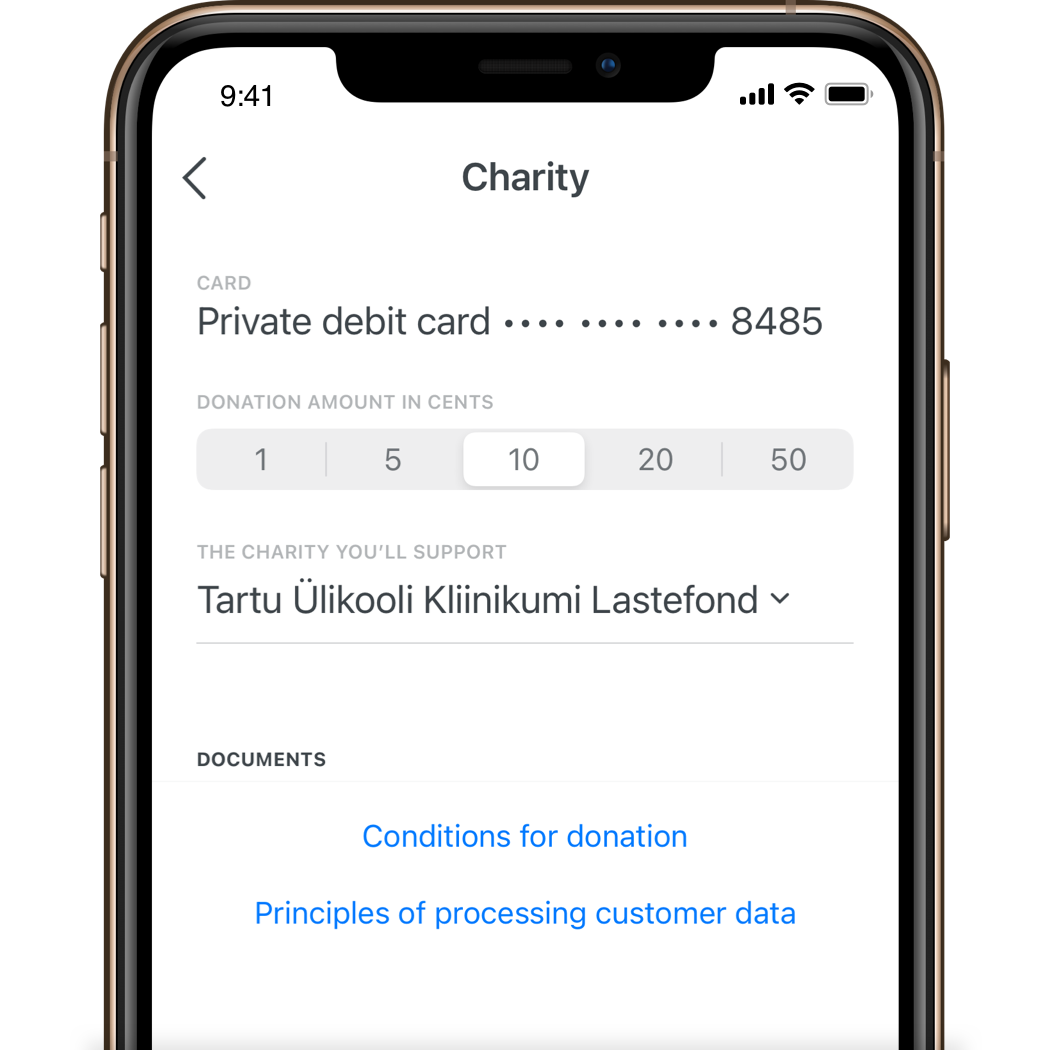 Choose an amount in cents to donate upon every card payment
Choose a charity organisation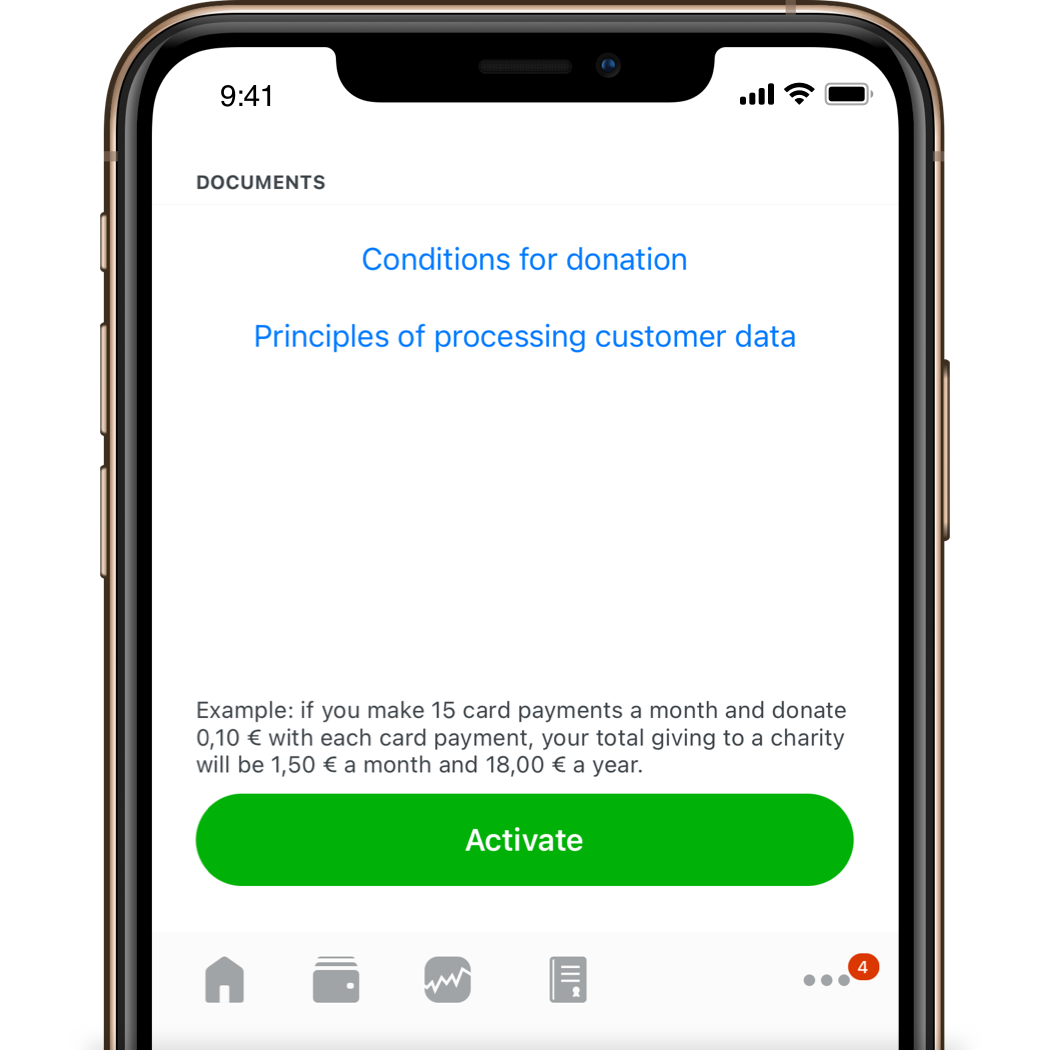 When you have made your choice, click on 'Enable'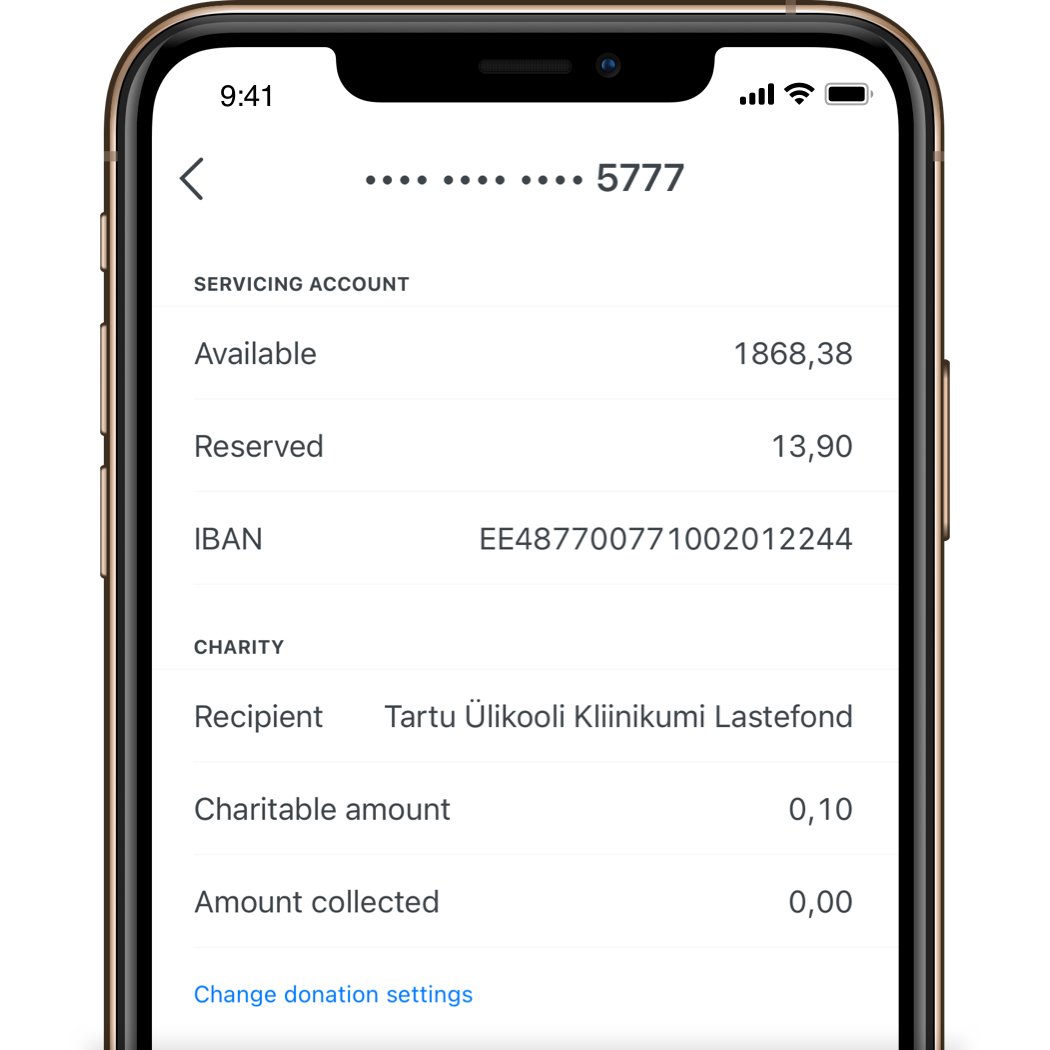 Donations are enabled
In this app view, you can always change your donation settings or stop the donations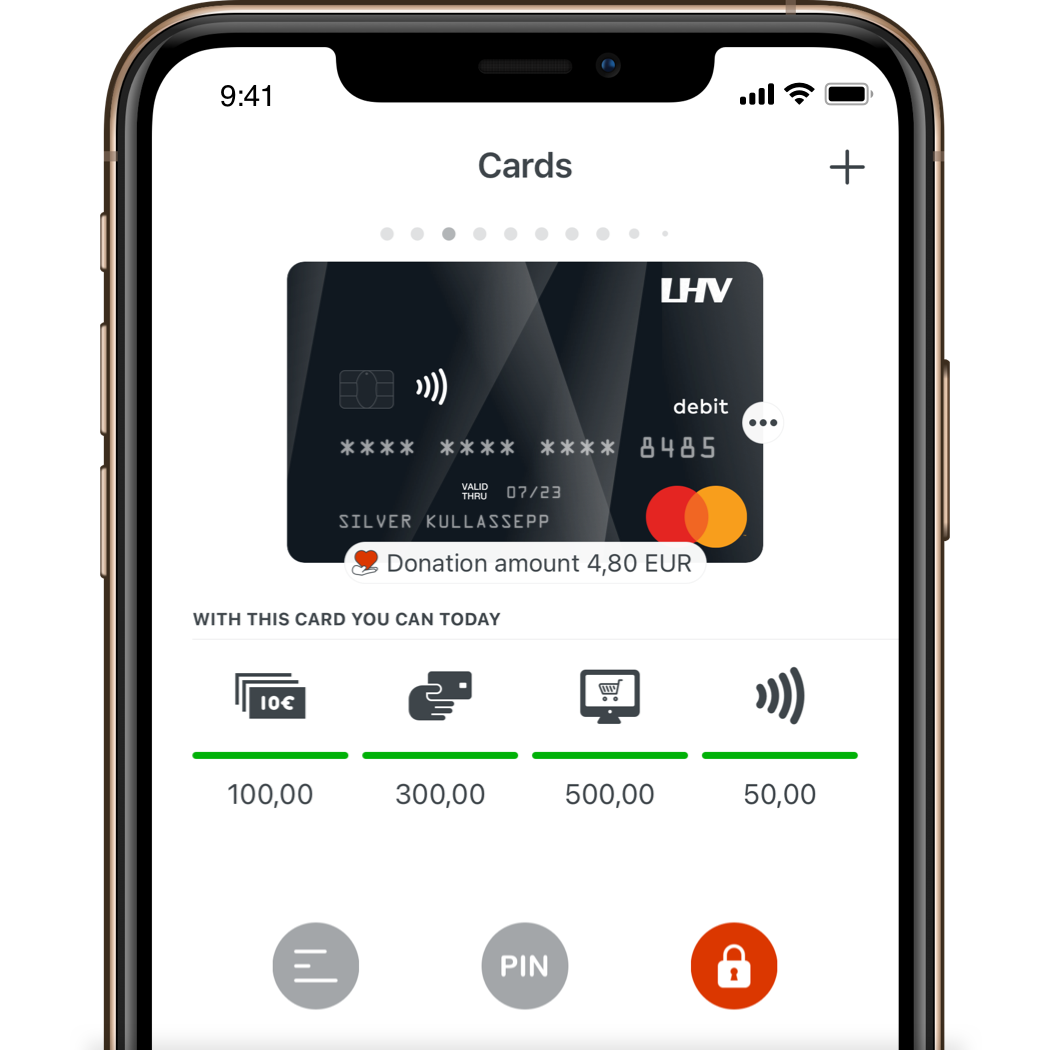 In the card view, you can see your current donation balance
Thank you for helping us do good things!