26. October 2020
At the beginning of October, a lease agreement was signed that established the location of LHV Pank's third client office. LHV's new office will be located in the heart of Pärnu, in the Graf Zeppelini Maja, and it will provide services to all clients in the region.
LHV's new office on the ground floor of the building, under construction at the address Lai 15A, will be completed by the end of 2021. LHV Pank, which is based on Estonian capital, will have 672 m2 of space at its disposal. The office will have a roomy service area for providing services to both private and corporate clients; as well as a seminar room, for conducting investment seminars, for example.
According to Kadri Kiisel, Head of Retail Banking at LHV, in addition to providing services more comfortably to our clients, the opening of the new office is also of landmark importance. 'We provide all of our services across Estonia, and we also have clients in every corner of Estonia. Pärnu is one of Estonia's centres of attraction; clients in the region are very active and have been waiting for us for a long time, which is why it is also important for us to raise the profile of our presence in Pärnu', Kiisel said. 'In general, all LHV banking services can be used digitally, and it is rarely necessary to visit a bank office in person. At the same time, on those occasions when it is necessary to visit a bank office, we wish that it would be possible to do so comfortably, and hope that clients from neighbouring counties will also find their way to us', Kiisel added.
LHV's market share in Pärnu County is about 6%. With the creation of a new bank office, we will be closer to our local clients and hope to increase our market share significantly. Pursuant to current agreements, LHV will be able to open its Pärnu office in December of next year. Before that, it is necessary to fill the upcoming job positions in Pärnu – firstly, we will find service representatives; in the future, there will be space for expanding other support units. Altogether, the new office allows for the creation of up to 30 new jobs, initially. Until then, LHV's client offices will be located in Tallinn and Tartu.
'We are pleased that the heart of Pärnu is quickly developing in terms of its working and living environment, and our new location will be in the new financial centre, in the vicinity of the new bridge that is being planned. Cooperation with the developer is going great, and the office will certainly have the same high level of appearance, functionality, and comfort as the offices in Tallinn and Tartu', Kiisel said.
Currently, construction works on the Graf Zeppelini Maja are in full swing. The building is being constructed by Mapri Ehitus and its developer is VP Kinnisvara. The building's architectural project 'Lainurk' comes from the architects at BOA, and was awarded first prize in the 2019 Pärnu architectural design competition. You can see views of the building here: youtube.com/watch?v=4jSCyxEMeqU&t.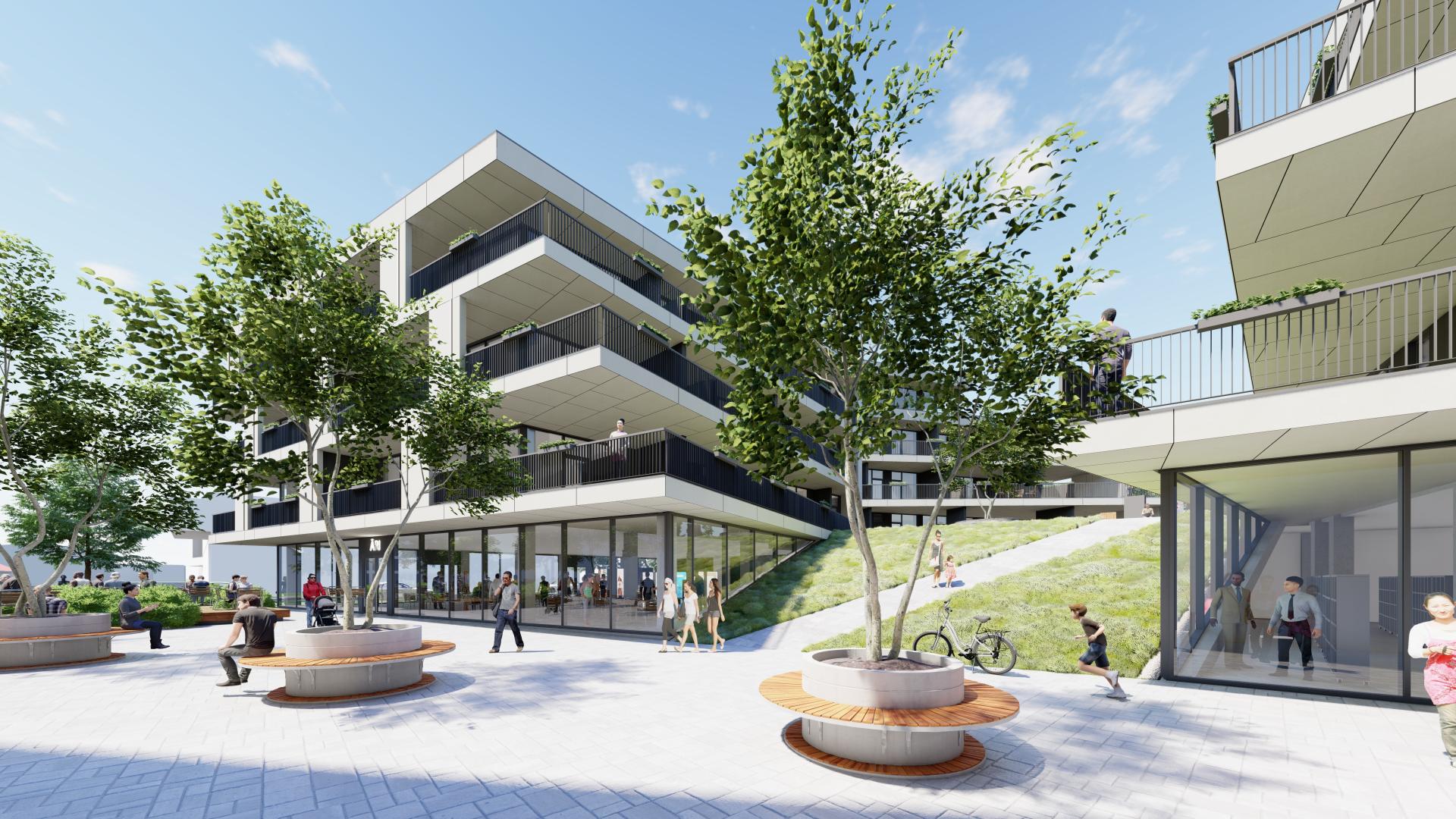 LHV Group is the largest domestic financial group and capital provider in Estonia. LHV Group's key subsidiaries are LHV Pank and LHV Varahaldus. LHV employs over 490 people. LHV's banking services are used by more than 235,000 clients, and pension funds managed by LHV have more than 183,000 active clients. LHV's UK branch offers banking infrastructure to 130 international financial services companies, via which LHV's payment services reach clients around the world.
All news