20. January 2021
As of 20 January, the Chairman of the Management Board of LHV Pank is Kadri Kiisel, the former Head of Retail Banking; LHV's Retail Banking will be managed by Moonika Maaring, who previously worked as the Head of Sales and Channels.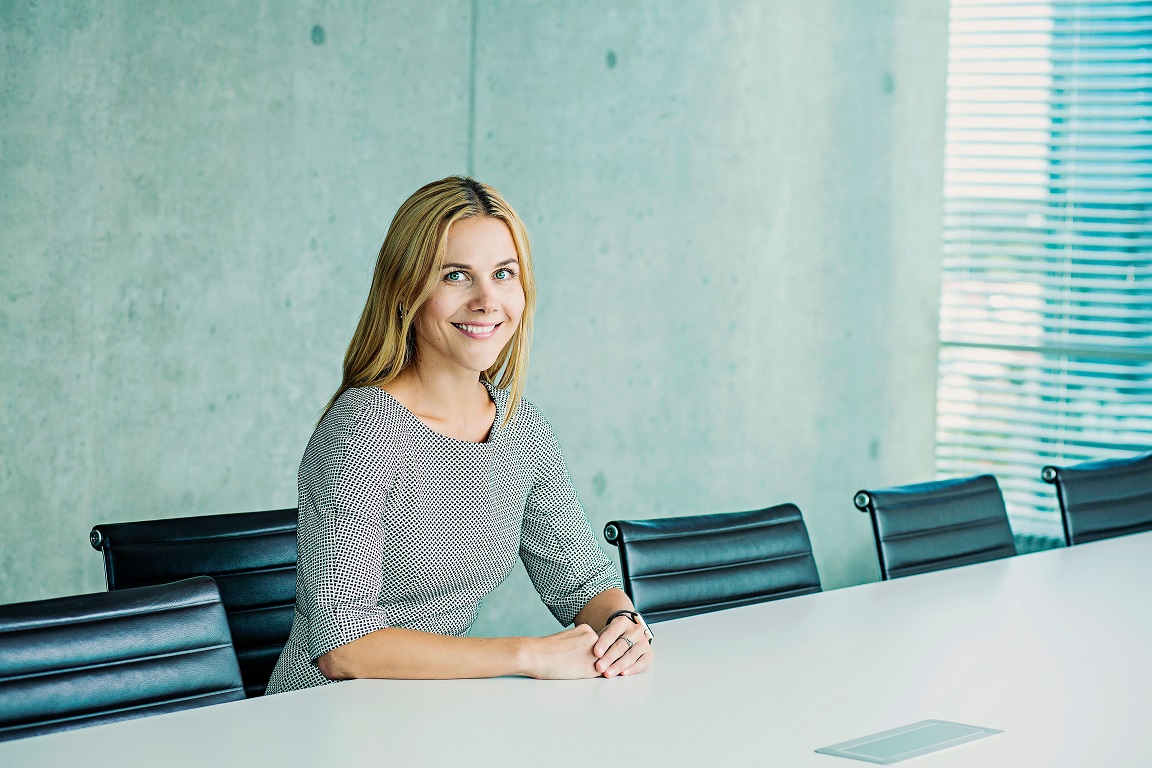 Kadri Kiisel, the new CEO of the bank
In terms of everyday banking services, LHV has grown to become the third largest bank in Estonia, and we wish to grow even more, emphasising the best service for our clients.
Kadri Kiisel, the new CEO of the bank has, as a Member of the Management Board, served as the Head of Retail Banking and the consumer credit company LHV Finance, since 2018. Prior to that, she worked as the Head of Branches for LHV. According to Kiisel, LHV Pank's strategy and aim in Estonia will remain unchanged following the change in leadership. 'Over the last couple of years, tens of thousands of bank clients have joined us, and we have grown into a universal bank with over 250,000 clients. Our wish is to offer the best service to everyone, and we have expanded our reach in order to suit both younger and older clients across Estonia, Kiisel said.
'As an Estonian bank, we are familiar with the people and circumstances found here, and are committed to acting sustainably and supporting the Estonian economy, companies and people in their financial matters,' Kiisel added.
Moonika Maaring, the new Head of Retail Banking, most recently held the position of Head of Sales at LHV Retail Banking, and was also responsible for channels. She also previously held the position of Head of SME Financing, and has worked as a sales and service manager.
'I believe that the best specialists in their respective fields in Estonia are responsible for providing everyday services to private and corporate clients at LHV. We are developing the best Internet Bank and mobile app so that our clients would be able to take care of their financial matters as conveniently as possible. We operate with the aim of offering simple and understandable banking products and delivering investment services to the people. At the same time, a home loan is one of the most important products for private persons, which is why it is essential to continue increasing our market share in this field. We wish to provide our clients with suitable solutions in every stage of their lives,' said Maaring, as she listed the challenges ahead.
'It is especially important today to increase the awareness of clients regarding their financial matters, and to promote general financial literacy,' Maaring added.
The development of banking channels, service and client support, sales, financing for private persons and small and medium-sized enterprises, and offering investment services are all a part of LHV Retail Banking. The field of Retail Banking is represented within LHV Pank's Management Board by the Chairman of the Management Board.
LHV Group is the largest domestic financial group and capital provider in Estonia. LHV Group's key subsidiaries are LHV Pank and LHV Varahaldus. LHV employs over 500 people. LHV's banking services are used by 247,000 clients, and pension funds managed by LHV have more than 180,000 active clients. LHV's UK branch offers banking infrastructure to 140 international financial services companies, via which LHV's payment services reach clients around the world.
All news