LHV has assembled its Youth Ideas Bank because getting young people involved makes it easier to understand what is important to them, shape the future Estonia together with them, and make local capital grow. Members of our Youth Ideas Bank are active, progressive, enterprising, bold teens and young adults who want to serve as a connecting link between youth and our bank. Young people's biggest advantage is time, which results in cents turning into euros and euros turn into even more euros. At Youth Bank, we truly believe that money does not control you – you control money!
Why?
Young Estonians lack sufficient financial knowledge to feel secure in money matters. LHV has set the goal of educating youths on these topics. As a company, we want to support the rising generation and encourage them to take more of an interest in the economy and personal money matters.
How?
We have assembled the LHV Youth Ideas Bank consisting of a LHV project manager and five active young people. The task of these young people of different ages and backgrounds is to organize seminars and campaigns for reaching young Estonians and increasing their financial literacy.
Who?
The participants in Youth Ideas Bank are active, hard-working youths who want to better young people's knowledge on financial topics. The goal of the members of the Ideas Bank is to serve as role models for their peers and share tips for managing money matters even better.
Members of the LHV Youth Ideas Bank
Maria Heinsar
Maria is 17 years old, an active individual who has taken part in many projects and has a bit of entrepreneurial experience, too.
Grete Elmi
Grete believes that her biggest strength in the LHV Youth Ideas Bank is her practical and theoretical knowledge base and experience – quite sizeable for her age and including an overview of today's economics education at schools.
Randy Padar
Randy is interested in investment and has an entrepreneurial and economics background. He considers financial education and future potential of youth very important.
Ursula Ilves
Ursula knows a lot about involving youth and has her finger on the pulse of youth organisations. She's currently studying at upper secondary school and leads Estonia's best participatory body – the Viljandi Youth Council.
Liis Lepik
Liis is LHV Youth Ideas Bank's project manager. Her job is to guide the work of the Ideas Bank and be the leader of the united team.
Kevad Belle Saarepera
Kevad has always been captivated by challenging projects that really tick the box for cool factor. If you're going to commit to something, she believes you have to be all-in. She has already headed up two student firms and has worked with brands like Nike and Sportland.
Get in touch with LHV Youth Ideas Bank
Using the LHV Youth Card you can pay by swiping, get discounts from our partners and win prizes.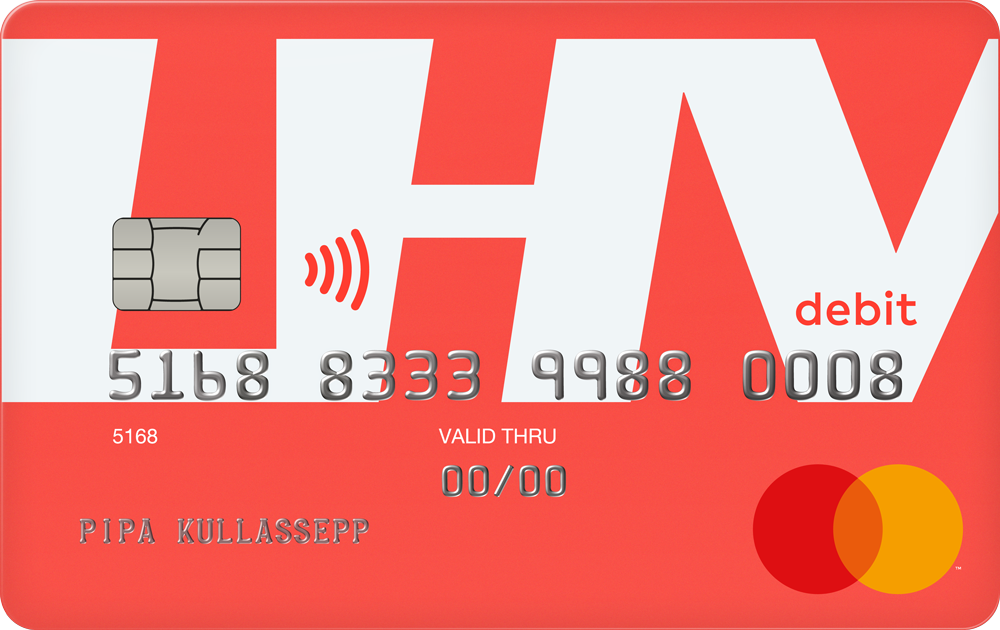 Free bank card
Your purchases are insured
Enjoy discounts
Pay by swiping
Pick your colour