We support Ukraine and the Ukrainian people
Free banking services for Ukrainians – to become a client, book an appointment
Opening a bank account without coming to the office for Estonian residence permit holders
We offer the following:
Free bank account
Opening an account is free of charge and there is no monthly fee. With a residence permit card, the account can be opened online.
Free payments
At LHV, there are no fees on euro payments. In addition, we compensate fees on payments made to Ukraine.
Bank card with many options
New customers will be issued a bank card that enables them to pay and carry out cash operations as well as make internet purchases.
Become a client without visiting the bank
Residence permit card
Having an Estonian residence permit card allows you to open a bank account conveniently without coming to the office and digitally sign all necessary agreements.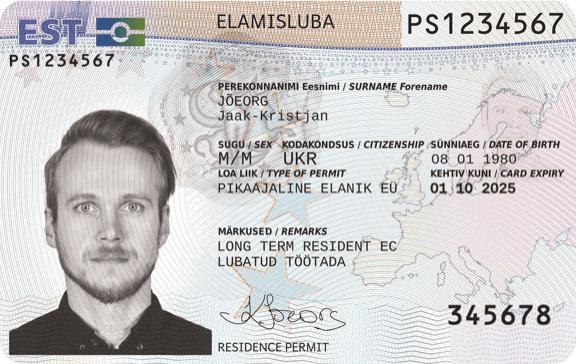 In case you do not have an Estonian residence permit card yet, you can apply for it at the Estonian Police and Border Guard Board. Read more
E-identification
Enter the number of a valid ID card, passport or residence card issued in Estonia.

Conclude a client agreement
You can sign the client agreement at LHV mobile app or internet bank, for that you need a valid ID card with ID card reader, mobile-ID or Smart-ID.

Order a card
Order card in mobile app or internet bank.
Manage your everyday banking in mobile
It's convenient to manage your finances in the app. This way, you can always keep an eye on your bank account and, if necessary, make transfers in just a few seconds, check the PIN code of the bank card or see where the nearest LHV ATM is located.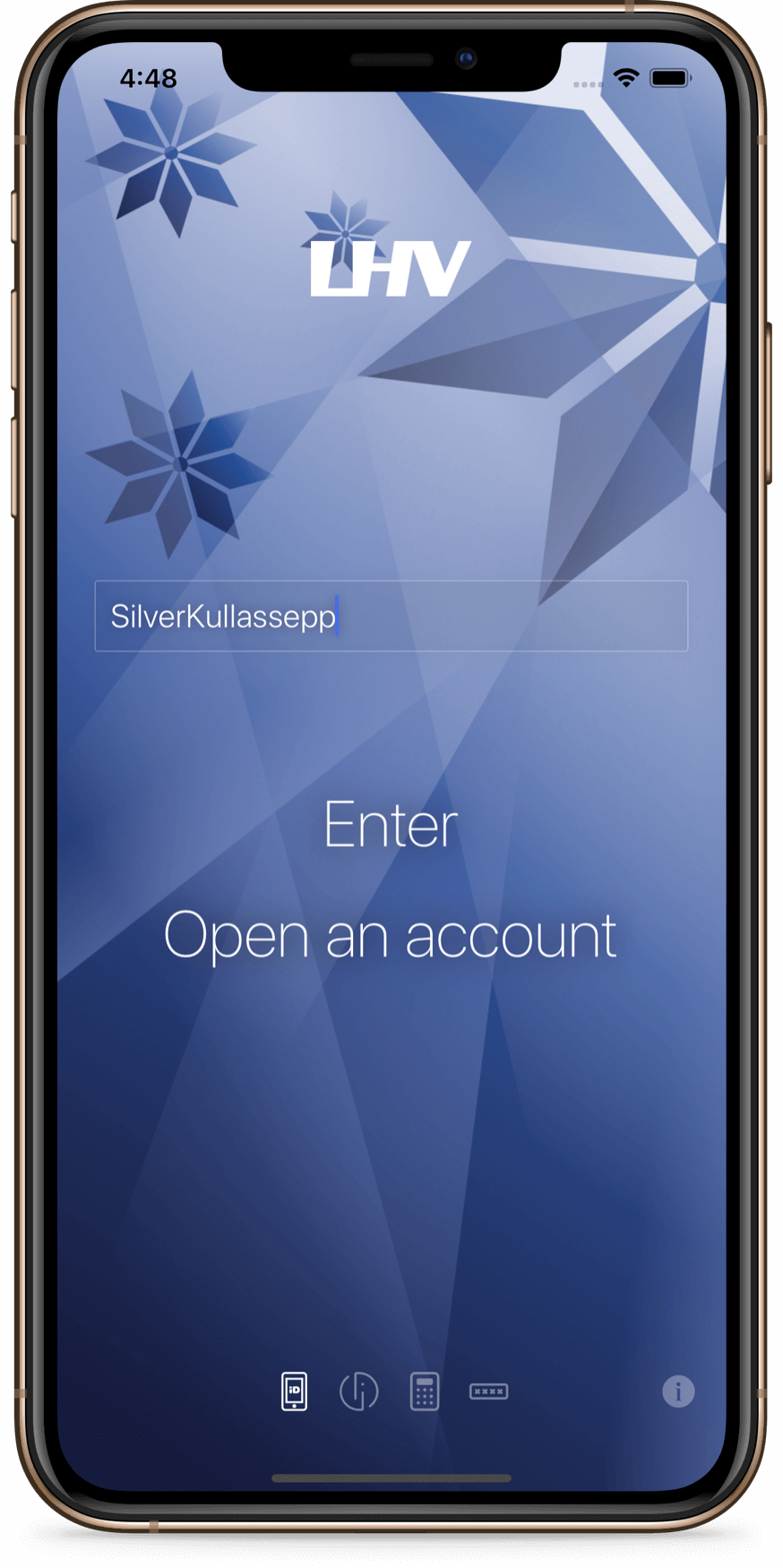 Donate and support Ukraine
Payments made to Ukraine are free of charge at LHV. Payment fees are compensated within a couple of days. Euro payments are fast and free of charge.
Ensure you are donating to reliable organizations.
The Estonian Refugee Council has offered comprehensive humanitarian aid in Ukraine since 2014. They are currently offering local support to civilians who have suffered due to the war, including internally displaced people, and are taking medicines and medical supplies to hospitals. They are also organising evacuations to Estonia and supporting war refugees in Estonia in the coping and integrating.
The Estonian Red Cross is gathering both items and monetary donations to help the Ukrainian people. Unused sanitary items, bedlinen, blankets, pillows, sleeping bags and towels are welcome. Monetary donations for buying medical and sanitary supplies will reach those in need via the Ukrainian Red Cross.
Established on March 7, 2022 NGO Slava Ukraini focuses on medical supplies, first aid equipment, humanitarian aid, transport and stabilization equipment for the wounded, medical equipment, and tactical medical training in Ukraine.
The Estonian Voluntary Rescue Association is in constant communication with Ukrainian rescue service organisations and gathers donations to help them. Both firefighting equipment and other equipment necessary for rescue works are needed. All institutions and people who wish to donate the necessary items can contact info@paasteliit.ee or call +372 527 4112. The Ukrainian rescuers do not wish to receive money, as they have difficulties in placing orders. The Rescue Association collects donations, buys the necessary supplies with the money raised and organises the delivery.
The National Defence Promotion Foundation is collecting donations for the treatment of injured Ukrainian soldiers in Estonia or in allied countries. With the donations, the Foundation supports the treatment of those who can be transported to the medical institutions of Estonia or those of allied countries and who can be given medical aid that is difficult to provide on the ground, in view of the local situation.
The Ukrainian Cultural Centre has supported Ukrainian internally displaced persons and people who have suffered in near-frontline settlements since 2014. The Ukrainian Cultural Centre is currently collecting donations for urgent needs: fuel, food, first aid kits and other items for the volunteer frontline and for helping war refugees both in Ukraine and upon their arrival in Estonia.
The National Bank of Ukraine has opened separate bank accounts for people to directly support the Ukrainian armed forces. For support to reach them in the quickest and smoothest way, we recommend using support account No. DE05504000005040040066 (recipient: National Bank of Ukraine) instead of a Ukrainian bank account that starts with UA.