Courage
We're not afraid to dream big and outside of our own comfort zone. By being brave in our decision processes, we're constantly pushing the boundaries of traditional banking.
Innovation
Mediocracy is just not for us- We strive to be ahead of our time and can only achieve it through innovation.
Growth
We can only grow when our people are constantly evolving into becoming the best they can be. Only with mutual support and self-development can we take our business and ourselves further.
Heart of a bank with a startup mindset
LHV is not just another bank. Banking is at the core of our business, but we think more like a startup. We're inspired by innovative ideas, new opportunities, and top-notch technologies.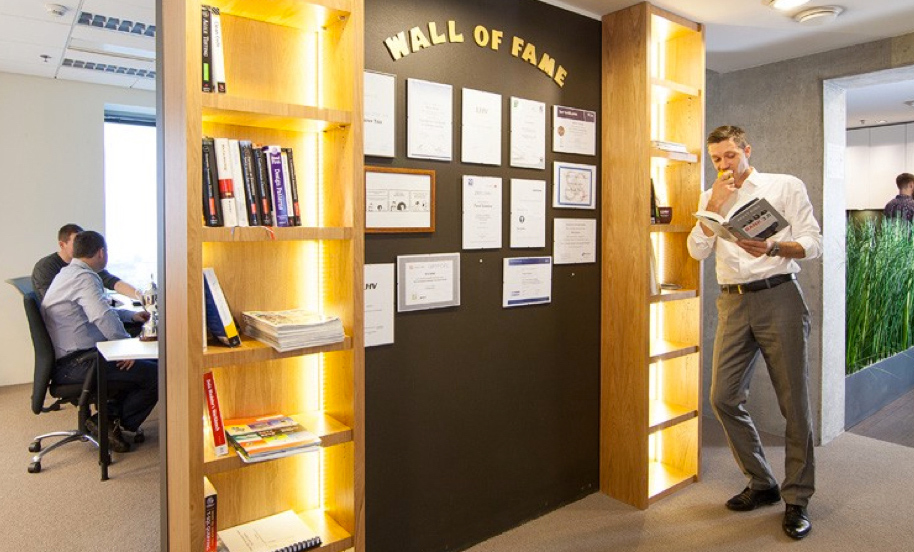 Different
We aim to be the pioneers of doing things differently and innovating our industry's market. We're not afraid to make mistakes, learn from them and grow as a result of it. This can only be achieved by being active, result-oriented and having a progressive, technology first mindset.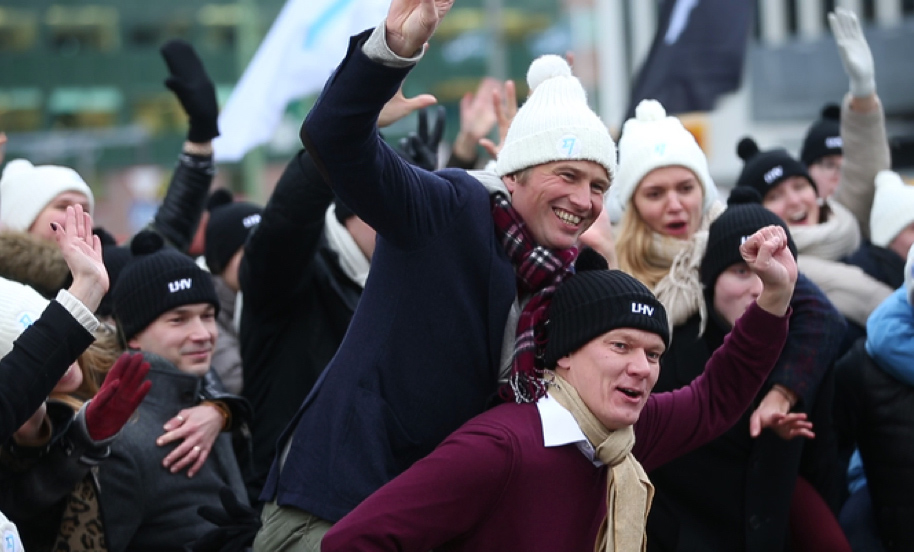 Flexibility
You are responsible for the way you work, and you'll get enough freedom to choose how, where and when you do it. The concept of work and how it's done is changing, we're aware of the developments and know the future of work is different than it has been in the past. Therefore, we trust our people to work in a way that makes them most happy.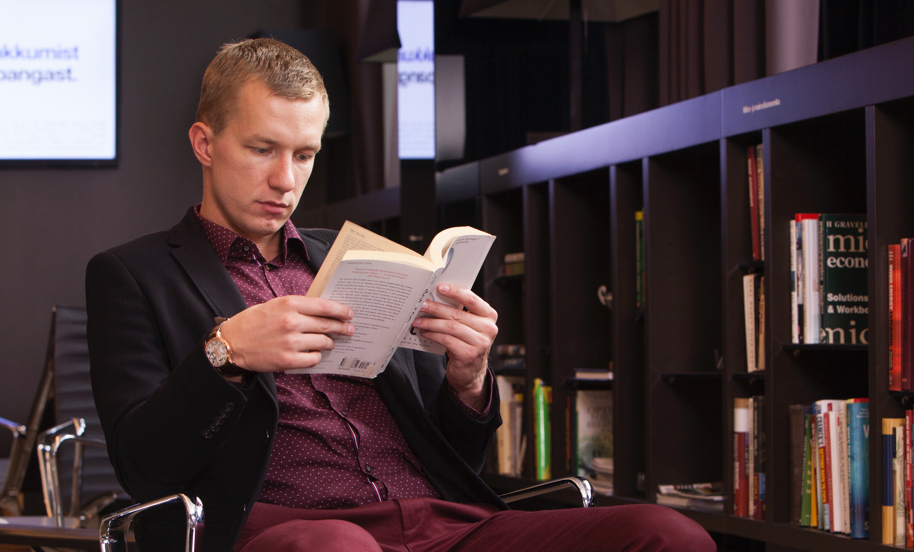 Trust in a common goal
We're an Estonian bank. The decisions we make in growing our business and affecting the financial environment is done together. We're connected by a common goal, trust and the joy of achieving great things together. At LHV, everyone can do their part and see their contribution to a common success story.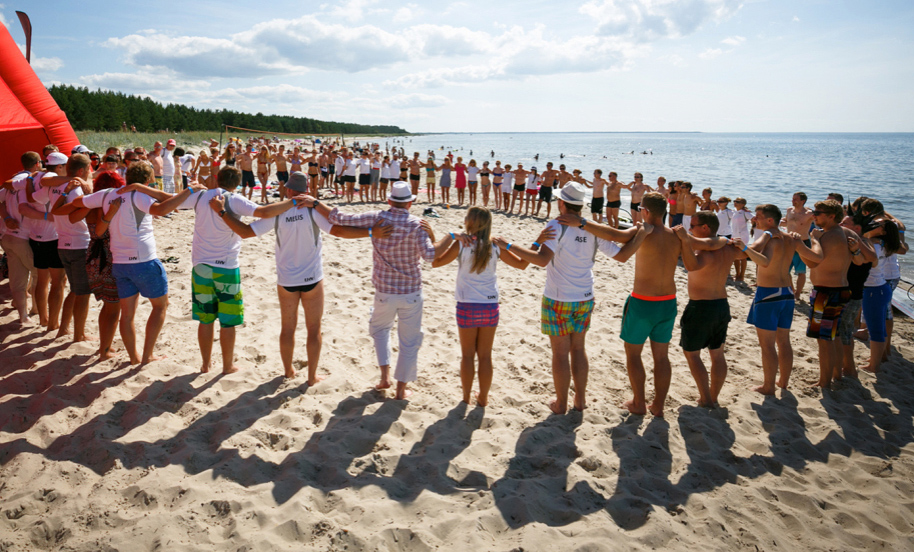 The younger generation
Did you know that 10% of our people have started at LHV as interns?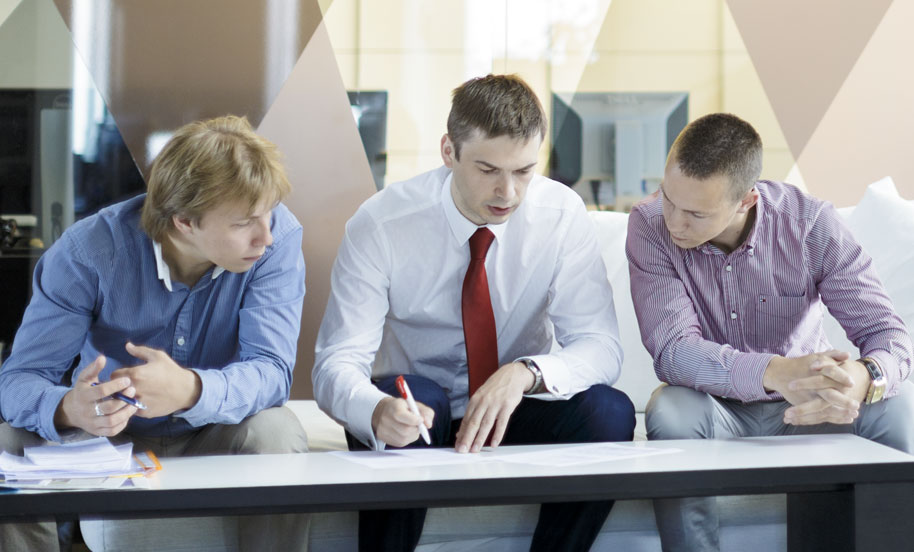 Your success story could get a head start right here at LHV
We're firm believers that the future of banking is in the hands of young talent full of potential and drive. For several years now, we've offered internship positions for students across various fields. We trust you with real work and give you plenty of opportunities to have your say in important matters. In addition to that, you'll get to take part in exciting training seminars and fun events with the LHV team.
The application round for Summer internship programs opens in February each year. Unfortunately, we've stopped taking applications for this year's program. Do check back again next year.
You're important to us
There's no success without great people behind it. We're working hard to create an environment, where each and every one of us feels taken care of and valued.
Self-development
It's important to us that our people constantly widen their horizons, keep up to date with the trends and technologies of our industry, and see the big picture. We're always learning from and inspiring each other, only that way can we grow in the same direction. At LHV, you'll get to enjoy countless challenging projects, attend exciting seminars, draw inspiration from our private library, and express your opinions on things that really matter. You'll grow hand in hand with LHV.
Our people
The people at LHV share that special something, an X-factor, something you can't quite put your finger on. We love celebrating big and small victories together, we notice and recognize each other's accomplishments, and enjoy each other's company at different LHV events. You can be confident to find friends among our team of 350 awesome people.
Work-life balance
We value your personal life and support you in finding the right work-life balance. In LHV you'll have additional personal days, winter holidays and can take time off for important life events. In addition to that, you can be flexible in regards to where and when you work. We want your time spent with us to be special, but we know there's more to life than just work.
Health
Everything starts with you being healthy and happy. And this means taking care of both your physical and emotional health. For that, we support you with additional sick days, massage in the office, dental care, and sports as well as psychological counseling if needed.
Sports
All work and no play never helped anyone. At LHV, when not at work, we love to play sports together. We're especially fond of volleyball, badminton, squash, football, triathlon, and tennis.
Senior software developer, come join us in Tartu!
LHV, the biggest domestic financial group, is seeking a top-notch senior software engineer to help make our Java-based banking systems even better.
We have an open position in Tartu for a
Senior Java Developer
The team you'll be joining is taking care of our e-channels development (including mobile and Internet banking), makes sure our digital platforms offer great user experience and manages all customer-related data
Why join us?
People are our most valuable asset. As a Senior Developer, you will have a unique experience to grow, share your knowledge and contribute to the team. We will help you learn, grow and improve your skill set. You will be working with people who are best in their field.
What do we expect from you?
We value your experience. Ideally, we'd expect you to have at least 4-5 years of experience in Java. We are looking for someone who is not afraid to express their thoughts and ideas, who is motivated and inspired by great teamwork. A problem-solving mindset and attention to detail is also crucial along with theability to make smart design decisions based on best practice principles and facts.
See yourself working with us?
Interested in hearing more about the position and LHV? Contact us via e-mail cv@lhv.ee or on +372 684 2228. We look forward to meeting you!
Our office is located in Tartu city center
Software developer wanted
LHV software development team is looking for engaged and enthusiastic software engineer who is interested in full stack development. Our agile and autonomous dev teams are taking full responsibility for their own business services. By using latest technologies we strive to build first class products on the market, because we don't like using poorly built products ourselves.
We are offering:
Full stack development opportunities while the specialization is encouraged
Agile product management which is not just a buzzword
Personal development from internal mentoring to external trainings
Financial insights you cannot learn in school
Innovation oriented and open management
We expect:
You have web application development experience in Java language
You have test automation experience
You understand (relational) databases
You understand the value of time (in a non-philosophical way)
Please send your CV with few words about your motivation to cv@lhv.ee by the date of 22. July 2018.
Lead Software Engineer wanted!
LHV development team in Tallinn is looking for an engaged and experienced Lead Software Engineer who is interested in full stack development. Your role is to design and assure sustainability of the system architecture as a tech lead. Our team is taking care of acquiring, e-commerce and bank API related products, where good SOA principles and excellent performance are invaluable. With us you are part of evolving financial tech industry and build first class products on the market.
We are offering:
personal development from internal mentoring to external training;
full stack development opportunities while the specialization is encouraged;
agile product management which is not just a buzzword;
financial insights you cannot learn in school;
innovation oriented and open working environment;
office located in Tallinn city center.
We expect:
5+ years of experience as a Java developer of business critical solutions;
very good understanding of (relational) databases;
experience with API design and service oriented architecture is a bonus;
orientation to quality and outcome;
you are a team player.
Why should you apply?
Please email your CV with subject "Lead SW Engineer" to cv@lhv.ee. Application deadline is 22th July 2018. For further information contact us by phone +372 684 2228.
Development of our bank relies on the expertise of our staff. In addition to good company, all newcomers also enjoy our modern working environment and great atmosphere. We value innovation, productive team work and professional growth. In LHV you can feel the impact of your decisions and will be working among the best specialists in the field.
Come and make your contribution to our success!
---
Didn't find what you're looking for?
We're always on the lookout for driven and talented people. Give us a shout at
cv@lhv.ee
---
We've been noticed as an employer